Features
Direct Color Systems Brings on New President and CEO
Tom Kaplinski was most recently president and CEO of Starbase Technologies, a plastic molding injection company.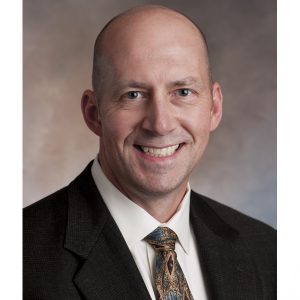 Rocky Hill, Connecticut-based Direct Color Systems, a manufacturer of direct-to-substrate, small-format UV-LED inkjet printers, announces the addition of Tom Kaplinski as president and CEO. According to Direct Color Systems, Kaplinski is an accomplished business leader who has delivered growth for original equipment manufacturers over his 28 years-plus of global business and technology experience.
"Throughout our history, Direct Color Systems has continually demonstrated the speed and innovation that has enabled us to grow and enter exciting markets and the company is again positioned for another period of substantial growth," says Blair Allen, DCS board member and shareholder. "In order to take advantage of this opportunity and continue to improve all aspects of our business, we have put into place an experienced executive leader that will guide the company through this exciting period."
Kaplinski is not only responsible for the daily management and operation of DCS, but he will also lead the development, promotion, and strategic direction of the company. Blair Allen and Bill Allen remain invested in the future of DCS as shareholders and will continue to serve on the Board of Directors where they will work with Kaplinski to help develop, promote, and support the strategic direction of the company.
Prior to joining DCS, Kaplinksi held executive leadership positions as president and CEO at Starbase Technologies, vice president at CLARCOR Engine Mobile Solutions, and executive director at Stanadyne Corp.
"We already have a strong team here at DCS and Tom is a great fit that only makes it stronger as we move into our next phase as a company," Blair Allen says.