Features
Designer Wraps Details Growth, Opens Second Location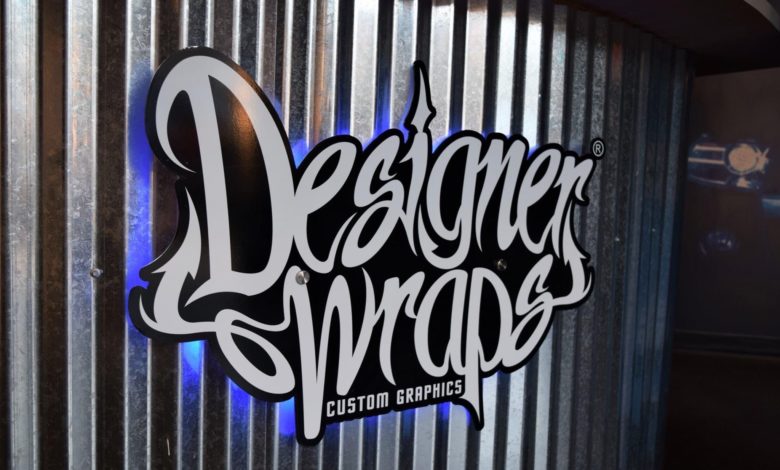 Full-service wrap shop Designer Wraps, based in New Jersey, officially opens its second location in North Carolina, offering design, print, and installation services.
The shop held its grand opening event on Wednesday, Nov. 4, and a local business won a free commercial wrap valued at $2,500.
Being a shop that started in New Jersey, Designer Wraps president Sean Tomlin tells GRAPHICS PRO how North Carolina made it into the mix when deciding on a new location.
"It actually worked out that a previous employee, who relocated several years ago to Northern New Jersey to pursue another venture, decided to move his family to North Carolina to be closer to his wife's family," he explains. "In doing so, and since we've always stayed in touch, we decided it would be great to open a location there. It's been a dream of mine to have several locations, so this is the first of hopefully many to come."
Expanding a business in any economic climate is a challenge. For Tomlin, the biggest obstacle was securing the new shop's location.
"We hired a local commercial real estate agent, who began showing us properties. We actually fell in love with the very first location and, after looking at several others, kept coming back to the first," he says. "So we put in a bid and found out we were up against another bidder. But we hung in there, negotiated a great deal for both parties, and I'm happy to say we were able to lock-in the lease."
When building his team for the new North Carolina location, the must-haves when looking for potential employees included being able to adhere to the company's core values of honesty, integrity, determination, positivity, teamwork, learning, and focus. "If they've got these, we can train them on any skillset," Tomlin says.
He adds that the general manager leading the location, Aaron Bender, is exceptionally skilled in business, from sales to design and production, and is an Avery Certified Wrap Installer.
For those looking for work, Designer Wraps is still hiring for sales and production positions.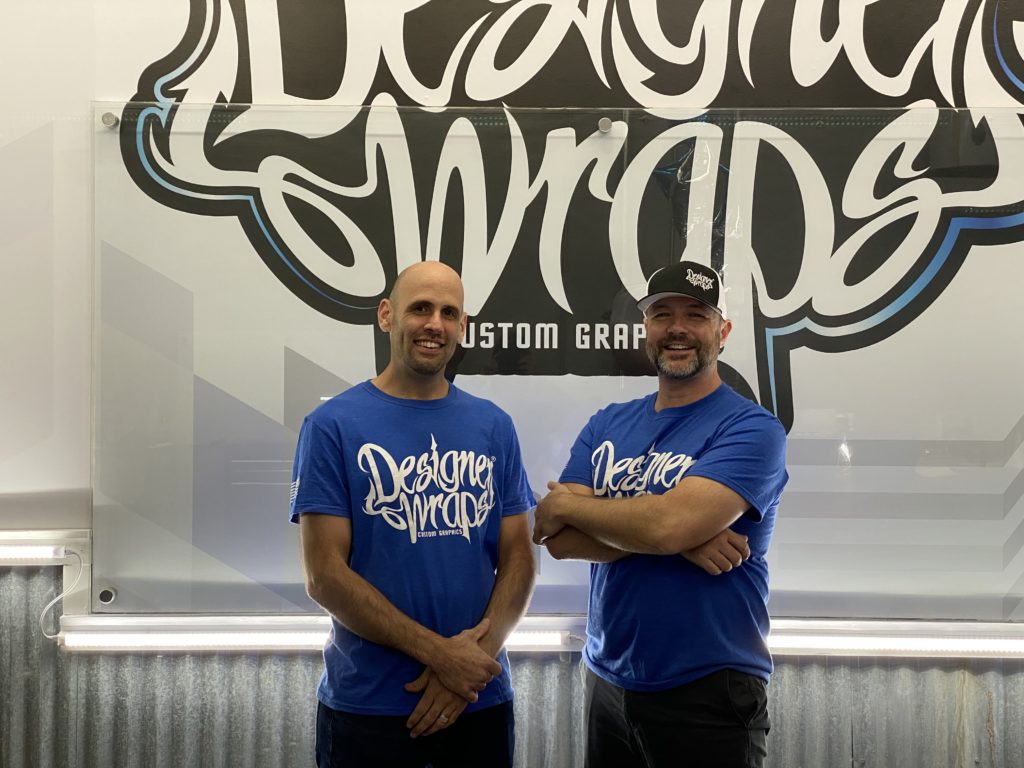 When Designer Wraps began in 2006, Tomlin ran the business out of his parents' garage in Millville, New Jersey.
However, he first got his start in the wrap business back in 2004. He used to own a web development company, and at the request of a customer, he created an online tool that allowed visitors to create their own vinyl lettering online.
"I liked the tool and concept so much I partnered with the customer, and we began to develop the website and sell vinyl lettering online," Tomlin explains. "We did this until about 2005, with my partner running/housing the equipment, until I began to get overwhelmed with people asking me for vinyl decals locally."
In 2006, he bought out his partner, and that's when he moved into his parents' garage and realized the market opportunity for wraps in the area. He did his research and purchased his first Mutoh printer, Graphtec plotter, and Seal laminator later that same year.
"I also went to my first vehicle wrap training given by Orafol at Sign Warehouse and given by Wade Davis," he adds. "Other than the Orafol training in Texas, the rest was learned the hard way…lots and lots of mistakes, but as long as I was learning and not making the same mistakes, I knew it would be worth it."
And he wasn't wrong. The company outgrew his parents' garage quickly, and in 2008 he made his way into a leased warehouse where the business ran for the next nine years.
He says, "Our primary focus was on custom bespoke designs, chrome wraps, and race car wraps with a small emphasis on fleet graphics initially. That started to change as we realized our most profitable market was in fleet and commercial graphics, so we started to shift in that direction circa 2015."
Tomlin says the business has grown year-over-year as he focuses on hiring talented people to help push the shop in steady growth.
"We're hyper-focused on service to our customers and stand by our work, no matter what—even if it means losing money for any given reason—and for that reason, our customers continue to come back and refer others."
Today, the shop's primary focus is on fleet and commercial graphics, with a secondary emphasis on architectural markets. Tomlin previously offered apparel and offset printing in addition to wraps and signage but ultimately decided to sell those divisions off to allow him to focus on the details of wraps and signage and offer the best of the best in service.
Being a print service provider that caters to multiple markets has its benefits, and Tomlin says the biggest one is knowing what product will best fit a specific customer or project, or both.
"Our customers look to us for answers to many of their out of home marketing projects, even if it's out of our scope of what we can produce in-house, we either contract with other professionals or simply consult with the customer to best handle their needs," he says.
Where the shop profits from a given project or not in the short-term, Tomlin says his business strives to build long-term relationships with each customer—many of whom, he says, have become friends.