Features
Delta Apparel Presents at B. Riley FBR's Annual Consumer & Media Conference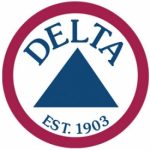 GREENVILLE, S.C.-Delta Apparel unveils plans to appear at B. Riley FBR's Annual Consumer & Media Conference. The conference takes place Oct. 4, 2 p.m. at the Sofitel New York Hotel in New York City.
Delta says it will deliver "a presentation on its business strategy and financial results to investors" at the event. A webcast of the presentation will be available on the company's website.
For more information, visit www.deltaapparelinc.com.