There are many ways to sell printed custom gifts online these days. It seems every other week a new print-on-demand fulfillment company pops up with new and unique products. Add that to all the typical drop-shipped products available, and it can seem overwhelming if you're just starting to sell products online.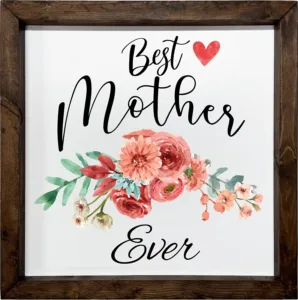 You may be asking questions like "What do I sell?" and "How do I stand out from the crowd?" To be honest, these are some excellent questions. And while it's easy to start a generic Shopify store and just select a fulfillment company to send your products for you, these questions remain if you plan to have any sort of success.
What do I sell?
While I may not be able to answer that specifically for you, I can give you some concepts to consider as you move forward. For one, you need to make sure there's a market for your products and designs. Nothing is more frustrating than doing all the work required to list your products online and realizing nobody actually wants what you're selling.
Also, don't make a decision without other people's input. While we always think our ideas are the best, it's wise to ask friends and family for their opinions – you may be surprised at the feedback!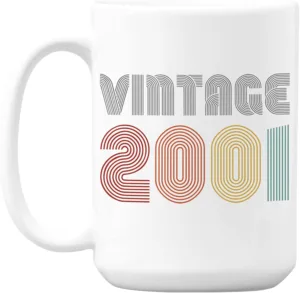 Another potentially great strategy is to combine multiple niches. I had a client that was starting their own online store and was torn between two niches: cute animal designs and motivational quotes. Both seemed promising, but she had to make a decision. She decided to combine her love for animals and inspirational messages, creating a unique line of products featuring super cute animals accompanied by uplifting quotes.
In the end, the response was great. People loved the combination of cute and motivational, and her store gained sales traction – slowly at first, but eventually it picked up some momentum. She's now using social media to find new customers that enjoy her designs.
And, of course, the last piece of advice I'd offer would be to consider the types of products that you are already selling and decide if it's something that you could produce on demand. If that's the case, it likely makes sense to start there. There's no reason to reinvent the wheel.
How do I stand out from the crowd?
The next question you need to find an answer to is how to separate your offers from the rest of the pack. With the proliferation of on-demand decorating processes, everyone from a print shop owner to a stay-at-home mom has the ability to slap an "I love my poodle" design on a product and add it to their store. That said, the same on-demand capability gives us the perfect answer to our question.
Every day more and more customers are discovering the option of having their purchases personalized. It especially comes into play when thinking about buying a gift for a loved one. It makes it so much more special to give a gift that is personalized in some way. And don't think we're just talking about adding a name to the gift – we have customers that are adding everything from family pictures to inside jokes!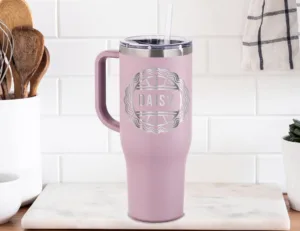 For instance, our shop has the ability to produce laser-engraved tumblers. While it would be very easy to simply create some fun, generic designs like World's Best Nurse, we decided to take it a step beyond that and allow our customers to personalize parts of the text of the design. So, in the end, they get a beautifully engraved tumbler with a gorgeous design and their loved one's name (or nickname) as part of the design. Of course, we have a character limit to the text and occasionally need to message the customer to make sure everything is correct.
From that design, we've had people send us images and ask if we can completely scrap the design on the listing and insert theirs. And while it may take a minute to format the images in a way that makes sense for laser, we end up with happy customers that are coming back to our shop because of the stellar service we provide.
What's the order flow look like?
There are several ways you can handle the order flow for custom products, and it basically comes down to your comfort level. In our business, we try to have as many scalable systems in place as possible to allow us to not only know what each order is but also rinse and repeat on other products as we desire.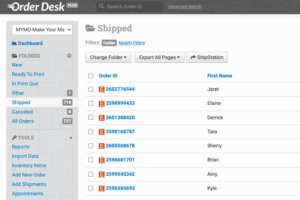 In my opinion, the most important piece of your order flows when selling online is your SKU. We like to add as much information inside the SKU as possible, including the product, the base design, color, size, and any other information we deem pertinent to that specific iteration of the product.
For instance, a basic T-shirt SKU (not customizable) would be comprised of the Design ID, the product code, the color, and the size. So, it might look like this: 1002034-TS-BLK-XL. The beauty of using the design ID is that we can add that same design to other products very easily.
For a custom product, the process is similar, but we use a different range of design IDs to let us know this product can be personalized. In our case, we use the 4 million (instead of 1 million) range of numbers. So that same black XL T-shirt SKU would start with a 4. When we see that SKU, we know the order will also contain the customer's text to change out.
We head to the folder for that design ID and open the Photoshop or Illustrator file to edit, output it the appropriate file type, and off it goes to the specific decoration department.
What if I want to fulfill custom products for others?
If you're like us, you're not looking to only do this for yourself and your own listings. You want to have a system that works for clients as well for an additional revenue stream. In this case, you'll again want to make sure your clients are using SKUs (believe it or not, some channels don't require them!) You'll also need some type of system to get the orders into your workflow each day.
With some shops that don't have many clients, you may be able to do this with ShipStation alone. You can set up integrations with Shopify, Amazon, Etsy, Walmart, etc., and import directly into the program. In this instance, you'll need a list of their SKUs and the appropriate artwork. You may even be able to give them access to a folder to upload custom art each day and name each file with the order number.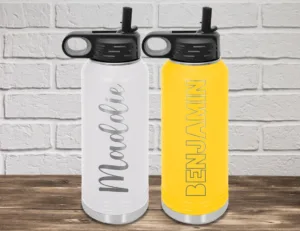 In our business, we use a web-based solution called Order Desk which then imports into ShipStation so we can ship the order after it's complete. The advantage of this system is that it has user permissions, so each of our clients has a login to their specific store.
Inside their store, they can set up integrations with all the usual selling platforms and add all of their inventory in a spreadsheet that includes the SKU, title, print method, a link to the specific art, and any other pertinent information about the product, such as size or color.
Depending on if a client is selling static (non-custom) or custom products, the orders import to Order Desk in a specific folder. For those clients selling static designs, their orders import to the Ready To Print folder with all the order specifics pulled from their inventory spreadsheet.
Each day, orders in that folder are auto-imported into ShipStation, and a spreadsheet with all order data is created in our files for our print techs based on the day. The techs create the products based on the spreadsheet and, once complete, match them with the shipping labels to be packed and sent out.
If the client is selling custom products, those orders come into the New Order folder in Order Desk, and our client manually adds the customized art link to the order and then manually moves the order to the Ready To Print folder. From there, it's the same process as above.
While this process may seem complicated, it really isn't. It also allows us to add new clients easily since each one is following the same workflow.
Regardless of how you do it, adding the ability to produce customized, on-demand products for your customers can be an additional revenue stream for your business. Consider starting with a few listings of your own to figure out the best workflow before you offer it to your customers. In the end, you'll be glad you did!