Features
Coronavirus Impacts Sign Events
Event cancellations may have a profound effect on businesses serving the trade show and special events market.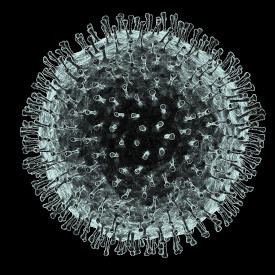 The announcement yesterday from the International Sign Association (ISA) that its International Sign Expo 2020 in Orlando has been re-scheduled from early April to late August due to the Coronavirus is part of a worrying trend for anyone involved in the trade show and special event industries, from event organizers to graphics providers.
The Digital Signage Expo, scheduled for the end of March, has also been suspended until late summer or early fall, according to Exponation, the event's organizer. The National Association of Broadcasters, another event that attracts thousands, also announced Thursday that it is cancelling its 2020 convention.
Generally-with some exceptions-larger trade shows that attract international visitors have been most likely to cancel or postpone their events. Smaller regional or local trade shows and events have forged ahead while taking extra precautions in conjunction with the venues and local officials.
Though not inclusive of all events, Northstar Meeting Group provides a list of events that have been confirmed, postponed or cancelled. To see that list click here.
Florida-based AGS Expo Services produces hundreds of events that serve many industries each year in the U.S. and Canada, and it says it is monitoring what is a very fluid situation.
"So far we have not had any clients cancel their annual trade shows," says AGS CEO Darren Green. "However, we have been working closely with a number of our clients who, like AGS, are closely monitoring ongoing developments with COVID-19 and any impact these developments may have on our events. But one thing that is clear from these conversations is that, as event professionals, we all realize how adaptable we are. Most events around the globe are still happening, despite media coverage."
As of presstime, the current risk assessment from the Center for Disease Control and Prevention (CDC) says: "For the majority of people, the immediate risk of being exposed to the virus that causes COVID-19 is thought to be low. There is not widespread circulation in most communities in the United States." This may change, however, as the CDC characterizes the Coronavirus as "a rapidly evolving situation."
News that the NBA has suspended the rest of its season indefinitely, the NCAA's plans to hold its basketball tournaments without fans in the stands, and local governments suspending or cancelling large-scale events like concerts and parades, adds to the uncertainty.
For graphics companies, especially those that specialize in trade show and special event graphics, the impact is immediate as the list of cancellations and postponements grows every day.
When the Coronavirus first emerged from China the initial economic fears centered on supply-chain interruptions. As it spread and public safety concerns grew, the economic effects became far more acute and widespread.
The unanswered economic questions remain, and will remain until the Coronavirus runs its course: Will revenue lost due to cancelled events be made up in part by events being re-scheduled later in the year? Or, will this be a protracted crisis that lasts into the summer months and perhaps re-emerges in the fall and winter?
These questions ultimately hinge on the life cycle of the Coronavirus, which at this time is almost impossible to predict. Historically, viral epidemics and pandemics fade away. China, for example, is starting to see a drop in the number of Coronavirus cases, while it continues to spread elsewhere. Asia Times has an update about China getting back to work here.
How long it takes for a virus to run out is dependent on any number of variables, such as: it could mutate and be harder to transmit from person to person, a natural immunity could develop, or warmer weather could cause the number of infections to decrease.