Features
Coronavirus Curtails Decorated Apparel and Textile Supply Chains
As the current novel coronavirus outbreak, also known as COVID-19, continues to impact the country and people of China, the decorated apparel and textile industry feels its effects.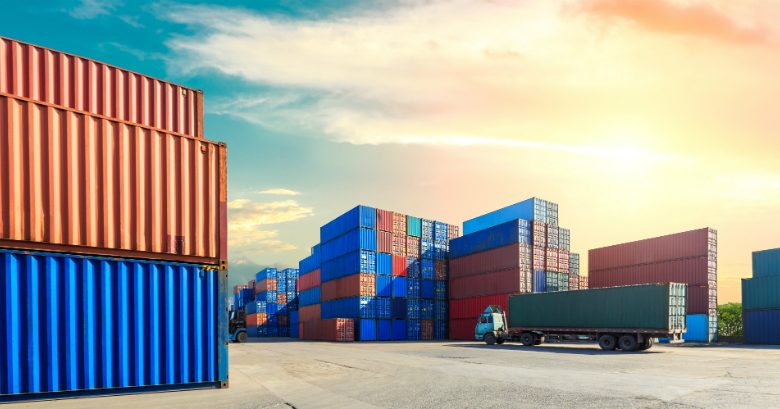 As the current novel coronavirus outbreak, also known as COVID-19, continues to impact more parts of the country and world, and particularly the people of China, the decorated apparel and textile industries are feeling its effects on supply chains.
According to the Center for Disease Control and Prevention (CDC), "Chinese health officials have reported tens of thousands of cases of COVID-19 in China, with the virus reportedly spreading from person-to-person in parts of that country. COVID-19 illnesses, most of them associated with travel from Wuhan, also are being reported in a growing number of international locations, including the United States."
Symptoms of COVID-19 fall anywhere from mild to severe, including fever, cough, and shortness of breath that may occur two to 14 days after exposure. There is no current vaccine or treatment for the disease, but individuals with the virus are encouraged to seek medical help to relieve symptoms.
As of Feb. 27, CNBC confirms the current death toll has recently reached more than 2,700, and the case total for the United States is at 60.
As a result of the virus spreading, manufacturers and suppliers in the apparel decoration industry are feeling the impacts.
JDS Industries sent out an e-mail to customers, reading in part:
"While we do not have any factories in that area (Wuhan) that do production for JDS, it still has an effect due to many employees of our factories that are from that area and can now not come back to work since they are in lockdown mode there. We have already lost at least two weeks of production in most factories and expect to lose a full month in many others. In addition to that, when the factories can get back to work, most will only be operating at half of their normal capacity until things improve with the spread of the virus, and more of their workers can come back. This is going to cause delays on nearly anything produced in China, as well as any new products that were not shipped before (the) Chinese New Year."
The wholesale supplier says it carries extensive inventories, so it does not anticipate running out of items. However, if circumstances don't improve over the next two months, JDS says it will see more significant effects on product availability.
The e-mail closes, stating, "We will be working with our vendors very closely and monitoring this situation and trying our best to keep up with delays in our computer systems as our vendors update us."
In Kornit Digital's most recent fourth-quarter earnings call, the company's chief executive officer Ronen Samuel says the company has a close eye on the situation in China. He adds that Kornit is ensuring its "teams and their families have all the assistance they require to remain protected and in well-being."
Kornit holds two offices in the region, one in Hong Kong and one in Shanghai. The company also has five distributors located in the country.
"While China is a future growth opportunity for us, its contribution to our current and near-term business remains immaterial. As it comes to our ability to deliver products, none of our products are manufactured in China, and our only supply chain dependency is in the area of certain raw material and dryers," Samuel continues. "There are some components that have been made in China, some material. We are looking for all kinds of mitigation. But this is more midterm into Q2 and Q3, and we feel we are reasonably assured that we will be able to mitigate all those supplies coming from China."
The COVID-19 virus is also affecting textile factories across the globe after many Chinese factories remain shut down.
The textile and apparel industry in India heavily relies on China's need for raw materials. The Economic Times reports that India exports 20-25 million kilograms of cotton yarn to China per month, but due to closures in China, there's been a drop in demand. With that, cotton prices have fallen in the domestic market as traders expected this decrease.
The Clothing Manufacturers Association of India (CMAI) says in a statement, "Chinese textile factories have halted operations since the Chinese New Year. If the outbreak continues, Indian garment manufacturers will need to look at other alternatives, including local sourcing. In turn, this may increase the cost of the finished good by 3-5%, the association says.
Additionally, India imports $460 million of synthetic yarn, $360 million of synthetic fabric, and more than $140 million worth of buttons, zippers, and needles from China per year. The CMAI says India doesn't have the domestic supply to fill the need for these materials and accessories.
India isn't the only country being affected either. Both Vietnam and Cambodia have reported supply chain disruptions as factory closures in China continue.
According to ASEAN Briefing, a daily news source for Southeast Asia, four textile factories in Cambodia have halted operations due to delays in raw materials from China. The textile and garment industry is the largest employer in the country.
In the retail realm, brands like Uniqlo, Gap, and Nike are also experiencing delays in supply chains, as reported by the Nikkei Asian Review. With 20% of Uniqlo's sewing factories located in Vietnam and the halt in the shipment of raw materials from China, the clothing company has pushed back the launch of new product lines. One of Gap's suppliers in Vietnam, May 10, relies on raw materials from China as well. In turn, Gap is looking at potential issues meeting March and April orders, says Nikkei. The new source says Saigon 3 Garment Joint-Stock Company, a factory that produces products for both Uniqlo and Nike, only has materials to get through March.
According to just-style.com, retails brands such as Under Armour and PVH Corp have temporarily closed storefronts in China.
The executive director of the Port of Los Angeles Gene Seroka told CNBC that the economic aftershock from COVID-19 looks like it could be "much worse" than that of the SARS outbreak in 2003, which experts say cost the global economy around $40 billion. Seroka comes to his prediction after seeing a substantial slowdown in shipping at the country's busiest seaport.
As the outbreak continues to have a ripple effect globally, and the apparel and textile industries take a hit, the health and well-being of those infected with the COVID-19 virus are of top priority.
Is your company being affected by the current novel coronavirus outbreak? Contact us and let us know.