Features
Connecticut Business Takes Advantage of Cross-Market Printing Opportunity
David Condon, the owner of andHow! Graphics, talks about his journey from freelance designer to becoming a one-stop-shop for his customers' printing needs.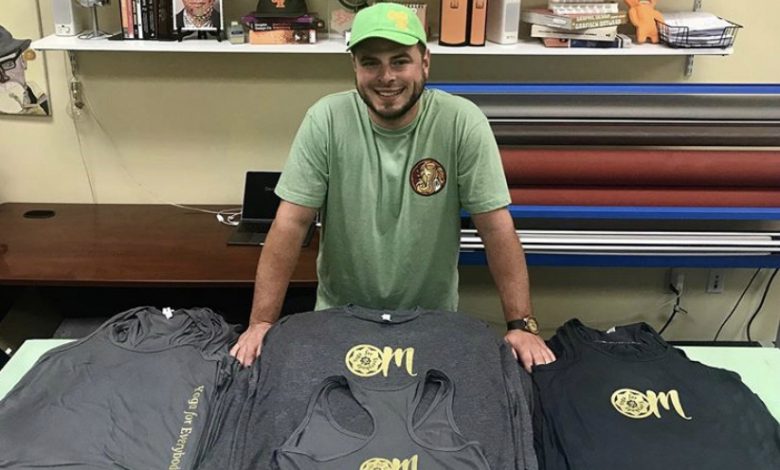 AndHow! Graphics, a Fairfield, Connecticut graphics and print company, uses apparel printing and embroidery to round out its graphic design and printing capabilities. The concept of andHow! Graphics came about by professional designer David Condon in 2009 when he began doing freelance graphic design work out of his home studio.
After seven years of freelancing, in 2016, Condon tells Printwear that work started to pick up as he was getting approached by various brands, and eventually a large music festival for branding. He recalls, "Everything started to take shape then."
After completing thousands of projects for customers and outsourcing his customers' printing needs, he decided to learn and develop the print side of design to cover the needs of his customers under one roof.
Condon tells Printwear, "I've always been a big fan of branding. So, as a graphic designer, you kind of do all that, and I really got tired of building all these great branding ideas in apparel, and I wasn't able to produce it in house. They (customers) would have to go find somebody in town that did apparel or vehicle graphics, so being able to be the one-stop-shop was kind of the goal."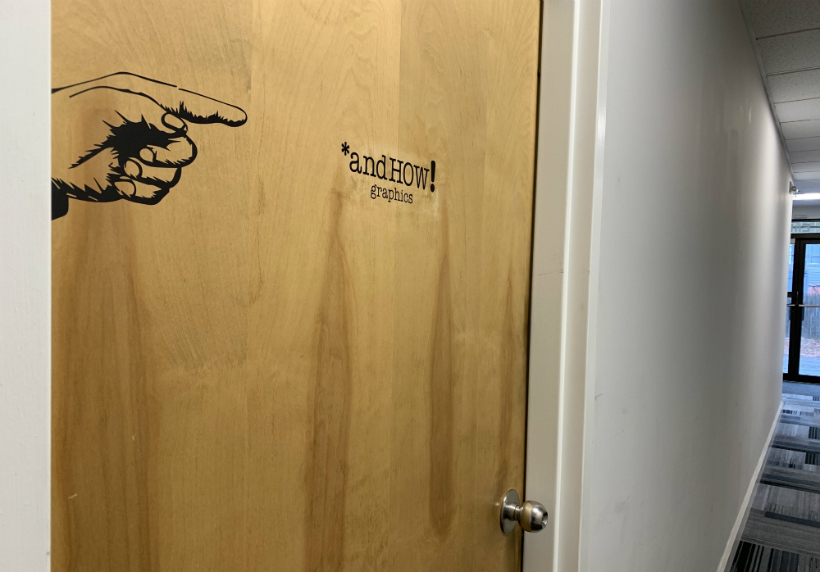 In July of 2019, after experiencing business growth and becoming somewhat familiar with the different printing processes his customers were asking about, he "took the plunge." Condon purchased equipment for apparel and large-format printing and opened a brick-and-mortar shop in Fairfield, Connecticut.
When it came to learning the different processes from vehicle wraps to sublimation printing, Condon says he would stay late at the shop and teach himself. He says the many years of being in the design industry paved the way for a smooth transition.
When talking about how his expansion into printing has changed things, Condon says, "It's been really great dealing with people now that I have my place. I've had so much business with, 'Hey our logo isn't the right way, can you help me reformat it? And then we need to put it on our trucks and our menus and our staff apparel,' so, it's a lot easier having one guy do it all."
According to the andHow! Graphics website, the company offers identity design and branding for businesses, apparel printing, large-format interior and exterior graphics, banners and signage, business cards and flyers, web development, marketing strategies, and "basically anything in the creative realm people need for growth in their businesses or personal projects."
As far as apparel printing goes, andHow! offers heat transfer, plastisol screen printing, full-sublimation, spot-sublimation, and embroidery.
"I would call it a creative suite. It's easier to tell my customers what I can't do," adds Condon.
Currently, he largely works on his own but does have one employee who mainly helps with any large-format install. His family joins in on occasion to help with the tedious work of weeding heat transfer film.
When asked about the importance he sees in offering various printing services under one roof, Condon tells Printwear, "Quality control, the convenience, turnaround time, and relationships have been huge with my customers." He continues, "Even if it's a random project, they'll run it by me, and I think that's huge."
To learn more about andHow! Graphics at www.andhowgraphics.com.
---
If you haven't already heard the big news, National Business Media's (NBM) three graphics publications (Printwear, A&E, and Sign & Digital Graphics) are merging into one. The forthcoming publication, called GRAPHICS PRO, aims to serve the cross-market appeal, with its first issue set for June 2020. "Most industry businesses-71%-already reach into at least one of the other two segments of the traditionally aligned awards/personalization, signage, and apparel decorating markets.," says Dave Pomeroy, NBM's president. Learn more here.