Features
Condé Systems Hosts Promotional Products Webinar
Don't miss this webinar on sublimation and promotional products.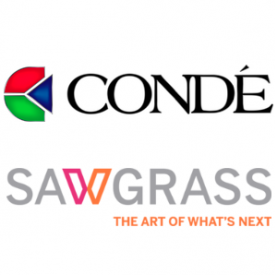 Condé Systems, along with Jimmy Lamb of Sawgrass, will host an educational webinar entitled "Making Money with Sublimation: Promotional Products" on Thursday, December 6th at 3 p.m. CST. Condé president David Gross will join the conversation. Attendees will learn how to choose product samples (called spec samples) as well as how to use them in this sublimation sales strategy session. Lamb will also discuss how to sell promotional products to clients so they can generate more profits.
For more information, visit www.conde.com.