Features
Condé and Sawgrass Present Pet Market Webinar
The webinar takes place on September 17, 2019.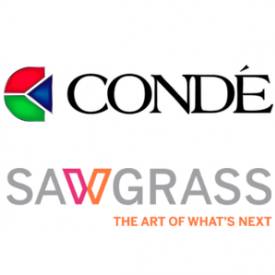 Condé and Sawgrass present the latest installment in the "Making Money with Sublimation" webinar series. The webinar on Tuesday, September 17 will focus on the pet market and starts at 4 p.m. EST.
David Gross of Condé and Jimmy Lamb of Sawgrass will go over what products are available and how to reach out to this marketplace. The informative session is designed to help you make more money with sublimation.
According to Condé, U.S. consumers spend over $5 billion annually on pets. "The market is booming and includes plenty of opportunities for creative sublimators looking to get a piece of the action," states Gross.
Click here to register for the webinar.
For more information about Condé, visit www.conde.com.