Features
Condé and Sawgrass Host Sublimation FAQ Webinar
Have your questions answered during the webinar on November 12.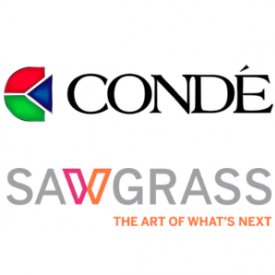 Condé and Sawgrass present another free webinar, entitled "Sublimation FAQ" on Tuesday, November 12 at 4 p.m. EST. This session provides the opportunity for viewers to have their questions answered regarding anything related to sublimation. David Gross of Condé and Jimmy Lamb of Sawgrass will discuss a variety of digital decoration topics.
Gross says, "Feel free to submit your comments and questions live, or in advance, to get our perspectives and advice on the subjects most important to you."
Click here to register for the webinar. To learn more about other upcoming webinars, products, or services, visit www.conde.com.