Features
Condé and Sawgrass Host "Making Money with Sublimation – Drinkware" Webinar
The free webinar takes place on Tuesday, June 11 at 3 p.m. (CST).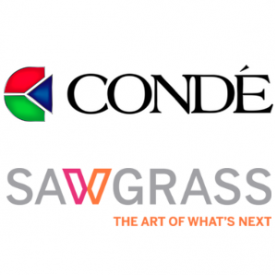 David Gross of Condé Systems and Jimmy Lamb of Sawgrass will co-host a free educational webinar entitled "Making Money with Sublimation – Drinkware" on Tuesday June 11 at 3 p.m. (CST). Log into this webinar to learn how to sublimate and market common drinkware products.
"With it being summertime and drinkware being one of the top-selling sublimatable products, this is the perfect time to get in on this never-ending drinkware trend," says Gross. "People should tune in to learn how to maximize their profits as well as gain knowledge on supporting products."
The companies note that there are more options than ever before to support drinkware products, including coasters, serving trays, and wine totes. During the webinar, Gross and Lamb will discuss how establishing a sublimation drinkware program can mean sales growth for your business.
Click here to register for the webinar. To learn more about other upcoming webinars, products, or services, visit www.conde.com.