Features
Condé and Sawgrass Host "Christmas in July" Webinar
The webinar takes place on July 9 at 4 p.m. (EST).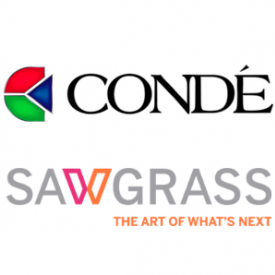 David Gross of Condé Systems and Jimmy Lamb of Sawgrass are back with another webinar. This next event is titled "Christmas in July." The free educational webinar takes place on July 9 at 4 p.m. EST.
Gross and Lamb will offer sales and marketing approaches for one of the busiest times of the year. The companies encourage viewers to tune in to check out new products, ideas, and applications to ensure you are ahead of the rush.
"Even though it's officially summer, it is never too early to prepare for the big and profitable Christmas rush," says Gross.  "This webinar will give people a jump start on ideas, products, and strategies to best prepare for the season."
Click here to register for the webinar. To learn more about other upcoming webinars, products, or services, visit www.conde.com.