Features
Condé and Sawgrass Host Awareness Market Webinar
The companies' final webinar of the year is on Thursday, December 12.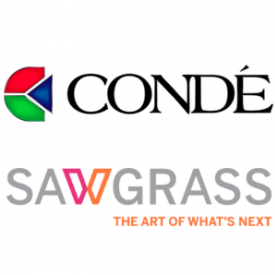 Condé and Sawgrass host their last monthly webinar of 2019 on Thursday, December 12 at 4 p.m. EST. During the webinar, David Gross of Condé and Jimmy Lamb of Sawgrass will take a look at some key awareness markets and the items that are the most popular with consumers in each one.
"Sublimation is the perfect tool for creating the products that make a difference," says Gross. "Help raise awareness for charities, events, and special causes with custom promotional items and fundraising programs."
Click here to register for the webinar. To learn more about other upcoming webinars, products, or services, visit www.conde.com.