Features
Colter & Peterson Announces New and Improved Website
The company was founded as Hagman & Peterson in 1932 by the grandfather of the current president and CEO, Bruce Peterson.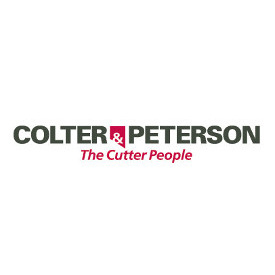 West Caldwell, New Jersey-based Colter & Peterson, which buys, sells, and services paper cutting and paper handling equipment, announces its newly redesigned website.
Using the same domain name, www.papercutters.com, the company says the site is better organized, offers greater functionality, and can be accessed by mobile devices.
"We were overdue for a new design and it has not gone unnoticed," says Bruce Peterson, president and CEO, speaking at a recent trade show. "I've had a lot of people come up to me the last few days and say they really like it."
C&P was founded by Peterson's grandfather in 1932.
"One of the biggest improvements was making the website easier to navigate," he says. "It is more intuitive and you can access it with mobile technology including your smartphone. You can also call up a machine in our inventory much faster than before. Our sales reps are still available to help anyone find the right machine for them, but with the specs and full photos of every machine that's available, it is now much easier to have that conversation. You have all the information available to you with the touch of a button."