Features
ColorGATE Announces Support of Additional Color Measurement Devices
ColorGATE says its software is configured to support a wide variety of color management devices; these are the latest.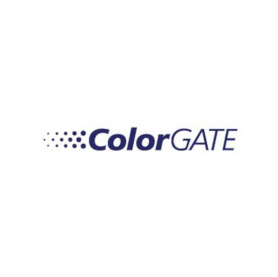 Germany's ColorGATE Digital Output Solutions, makers of workflow and color management solutions, announces its support of new spectrophotometers, color measurement devices for ColorGATE's RIP software called Productionserver software.
ColorGATE notes that it distributes color measuring devices for color management to create color profiles for digital imaging, prepress and digital printing. Once the required color profiles have been created, they remain stored in the software and ensure the best possible color transformation of the print jobs-from the source format to the printing system´s color space. Color variations can be detected with the suitable measuring technology and corrected by recalibration-even before they become visible to the human eye.
Combined with the software, these devices put out perfect color matches ideally suited to digital textile printing; digital surface production; digital metal and/or container decoration; and digital packaging.
ColorGATE says its Productionserver software now supports the following new spectrophotometers:
X-Rite Ci6X Series
Color Sentinel Systems CSS110
Konica Minolta FD-5 and FD-7
Konica Minolta FD-9
Techkon SpectroDens
Further information on color measurement systems supported by its software can be found on the ColorGATE website.