Features
Color Concepts Names Chief Operations Officer
Ralf Hartmanns joins the company at a period when it is shifting strategies, his new boss says.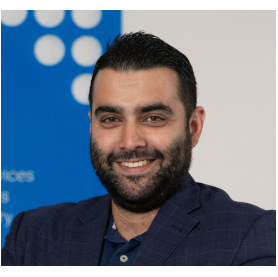 The Netherlands-based Color Concepts, an independent profiling and testing lab that serves the digital wide-format printing industry, announces the naming of Ralf Hartmanns to the position of chief operations officer.
Hartmanns has seven years of working experience in the financial sector and for the past five years, he was an audit manager. In that role, he was responsible for the execution of financial statement audits for mid-sized and large trading and production companies. During the years as audit manager, he was able to develop his knowledge in financial reporting, auditing theory, and process analysis, his company says, adding that he was also able to enhance his organizational and social skills in planning and coaching.
"Color Concepts has developed an aggressive growth strategy for the next five years," says CEO Marco Roos. "We will undergo a transition from being a services company with software development capabilities, into a software development and data company with services capabilities. A significant change in how our company ticks. … We are excited to welcome Ralf on board and make him part of this journey."