Features
Color Concepts Appoints Business Manager of Barbieri Products
Victor Lazzeri's well-rounded background includes international business experience.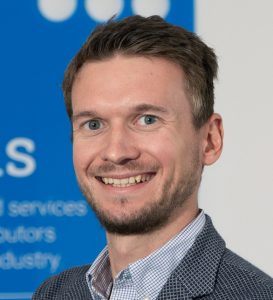 The Netherlands-based Color Concepts, an independent profiling and testing lab that serves the digital wide-format printing industry, announces the appointment of Viktor Lazzeri as business manager for all Barbieri operations in North America.
Based in Italy, Barbieri is a manufacturer and supplier of intelligent color measurement systems. Barbieri North America was taken over by Color Concepts earlier this year.
Following his studying logistics and production engineering at an Italian university, Lazzeri began his career in the quality management department of a construction company. Later he joined Barbieri Electronic in which he began as a purchasing manager. Throughout the years there, he ultimately became responsible for the supply chain.
His new company says that his track record makes him a well-known figure in the digital printing industry.
"I had the pleasure to work with Viktor in setting up Barbieri's service and support center for the past three years," says Marco Roos, CEO of Color Concepts. "I am delighted Viktor has joined our team and I am looking forward to working with him building our presence in North America and on developing new products and services for our customers and partners."
In his new position, Lazzeri will be developing business for Barbieri technology for the North American market, as well as looking for opportunities to expand its brand.