Features
ColDesi Unveils Tampa Demonstration Facility for DailyJet 4060 Printer
This is the only location offering a glimpse at the Bihong DailyJet 4060, which the company calls a "price and performance breakthrough."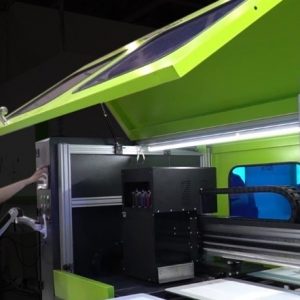 Tampa, Florida-based ColDesi, a supplier of apparel decorating equipment for the embroidery and direct-to-garment markets, announces the opening of the DailyJet 4060 Demonstration Facility in Tampa, Florida. The company says the facility showcases the machine's capabilities in screen and digital technologies.
"With the Daily-Jet 4060 we have a pricing and performance breakthrough," says Mark Stephenson, director of marketing at ColDesi. "It's tens of thousands of dollars less than comparable systems and that gives the highest ROI and the lowest inception costs."
Currently, the Florida facility is the only location in North America offering comprehensive demonstrations of the Bihong DailyJet 4060, according to ColDesi. The company says it recommends the technology for business models such as high-volume DTG shops, team and sports apparel printers, and pre-digital screen printers. Demonstrations are available by appointment on Fridays starting at 10:30 a.m. Eastern Time.
For more information and to schedule, visit https://coldesi.com/introducing-dailyjet-4060/.