Features
ColDesi Launches ColDesi+ Rewards Program
The program is tiered and based on points, and you don't have to be a large business to recognize the benefits, the company says.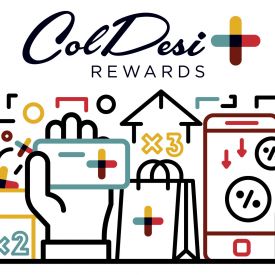 ColDesi Inc. announces the launch of its first reward program called ColDesi+ Rewards. The company says it aims to help its customers pay for their apparel decorating supplies and customization equipment purchases through the program.
The loyalty program, integrated within the company's supply division Colman and Company, assigns points for company product purchases. The points are redeemable for a variety of rewards. The rewards widget on the Colman and Company website reveals that customers can use points for dollars-off coupons and free supplies equipment.
"We don't just want to have customers; we want to have meaningful relationships with business owners," director of marketing for Colman and Company, Marc Vila says. "ColDesi+ Rewards is a way for us to give back to every customer. You don't have to be a big business to get huge benefits."
The program is based on a VIP tier rewards system. As a customer moves up tiers, they gain more rewards. The company is also giving customers additional ways to earn points by offering incentives like friend referrals and social media sharing.
Scott Colman, president of ColDesi, says, "ColDesi+ Rewards is about giving our customers a journey to follow as their business grows. You don't earn loyalty in a day; you earn loyalty day by day. Every interaction at ColDesi is about rewarding customers and giving them a great experience."
Rewards members in the highest two tiers, labeled elite decorator and industry leader, receive exclusive access to ColDesi Pro Decorator Webinars.
For more information on the rewards program, visit www.coldesi.com/coldesi-plus-rewards.
To login and manage the widget, visit www.colmanandcompany.com.