Features
ColDesi Hosts New Jersey Open House March 20-21
The event is free and the company will have a variety of its equipment on hand to try out.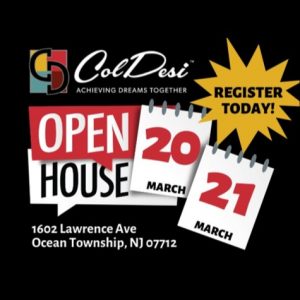 Tampa, Florida-based ColDesi, a supplier of apparel decorating equipment for the embroidery and direct-to-garment markets, hosts an open house Friday and Saturday, March 20-21, at the company's Ocean Township, New Jersey location. The company says the event showcases its full range of equipment for making customized products.
Located north of Atlantic City, ColDesi says the Ocean Township hub "makes it easy for registrants to pick a time that works best for them." Attendance for the open house is free. With registration, attendees receive full access to product managers and sales consultants for detailed questions, as well as a range of product demos.
"The all-new Avance 1501C, the DTG G4, our DigitalHeat FX systems, and the ProSpangle bling machine will each be available for on the spot demonstrations," says product manager Alex Duran. "We are giving attendees a complete value proposition for an apparel decoration business, and the best part is that registration for our New Jersey Open House is absolutely free."
ColDesi's New Jersey branch is located at 1602 Lawrence Ave., Ocean Township, New Jersey, 07712.
For more information and to register, click here.