Features
Clive Stringer Returns to Ricoh in Senior Role at Ricoh Europe
Stringer previously held a senior leadership role at Ricoh and even outside that company has extensive experience in Europe.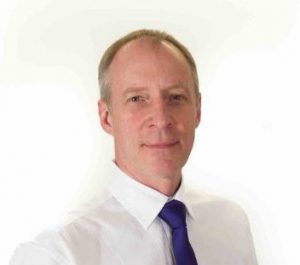 Ricoh Europe, that continent's division of the Japanese manufacturer of commercial inkjet printheads, large-format printers and office imaging equipment, announces the appointment of Clive Stringer as director, continuous feed and high-end software, Commercial and Industrial Printing Group.
In this new role, Stringer will be responsible on that continent for Ricoh's high-speed inkjet technology, including the Ricoh Pro VC70000, the Pro VC40000, and the Pro VC20000 and Pro V20000. Stringer's focus will be on the needs of direct mail and transactional clients, as well as on touting the benefits that the company's software solution suite, Ricoh ProcessDirector, can bring to busy production environments.
His new company says that Stringer brings with him a wealth of sales, pre-sales and marketing experience accrued from previous positions within BlueCrest (formerly Pitney Bowes), where most recently he had global responsibility for product management, as well as previous senior roles in Ricoh and IBM InfoPrint. In these roles he has put complex deals into place across Europe combining hardware, software and services to deliver value-based solutions for clients, Ricoh says.
Stringer takes on the role from Tim Taylor, who has been promoted to the new global post of director, Inkjet Production Solutions.