Features
Clear Channel Airports Wins 7-Year Renewal with Louis Armstrong New Orleans
The airport is building a new $1 billion terminal and the company's digital advertising network will have a large presence in it.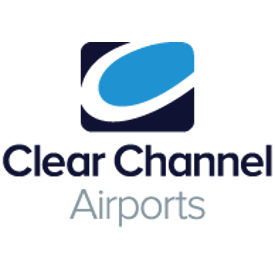 Clear Channel Airports, a subsidiary of New York City-based billboard and signage giant Clear Channel Outdoor, announces that it has won a seven-year renewal, with an option to extend for an additional three years, to install and manage the digital advertising network at Louie Armstrong New Orleans International Airport's (MSY) new terminal.
The company says the airport wants to create a new cutting-edge media program for its new, $1 billion replacement terminal, and Clear Channel Airports' advertising network will play a major role in that, helping both global and local brands reach the more than 13 million passengers that pass through the airport annually.
Clear Channel Airports has worked with MSY since 2005. More than 13.1 million passengers passed through in 2018, continuing a four-year upward trend. As part of building the new terminal the airport is also bolstering its flight offerings, including expansion of its European nonstop service.
Highlights of Clear Channel Airports' upgrades include:
Suspended 4-mm digital double-sided LED video walls
98-Inch LCD Displays in baggage claim
Digital 49-inch LCD baggage information displays;
An interactive digital information center
Illuminated and non-illuminated floor displays and column wraps will also be part of the additions.
"New Orleans is one of our nation's most beloved and exciting cities, and we are delighted to extend our partnership with Louis Armstrong New Orleans International Airport," says Morten Gotterup, president of Clear Channel Airports.