Features
City of North Myrtle Beach Looks to Watchfire Signs for Digital Signage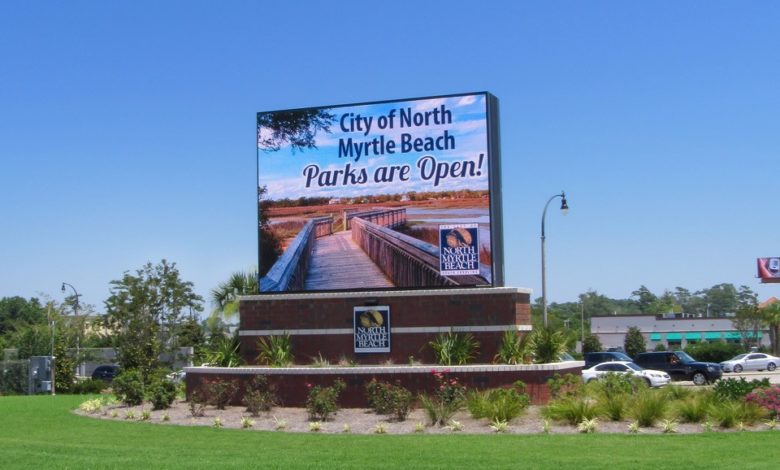 Watchfire Signs, a provider of exterior and interior LED signs, was selected by the city of North Myrtle Beach in South Carolina to manufacture a digital message center for the city's new gateway signage that welcomes millions of vacationers to the resort area every year.
The new gateway sign features a brick base with the North Myrtle Beach logo and a 12'5" X 18'3" 10mm, full-color digital message center.
"We were looking for a way to promote all the events happening in the area, as well as public safety messages, and decided that a digital message center was the most attractive and effective way to do this," says Suzanne Pritchard, senior planner/urban designer for the City of North Myrtle Beach.
The sign was designed by Tyson Sign Company of Myrtle Beach, which specified using a Watchfire display.
In addition to promoting community events, the city uses the sign for public information and safety messages, including changing regulations during the COVID-19 pandemic. The city recently used the new display to advise residents and visitors to monitor the weather as Hurricane Isaias approached the area.