Features
Christopher Hood, Chun Lo Win Wrap Olympics
The Oklafornia Dreamers, one of 23 teams to compete in the event, took home first place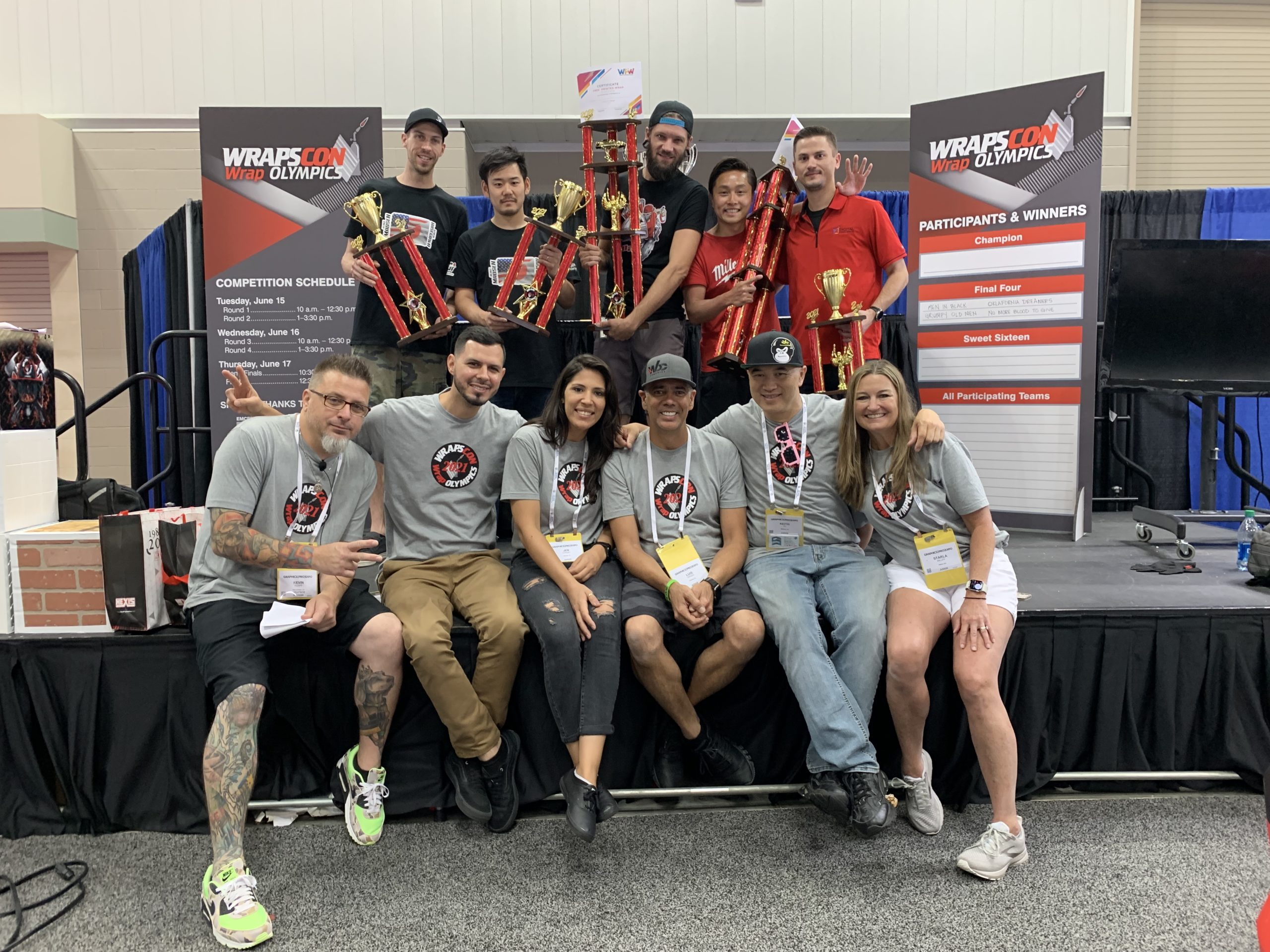 The Oklafornia Dreamers, a team made up of Christopher Hood (Essential Installations) and Chun Lo (Creative Graphic House), took home first-place honors at the 2021 Wrap Olympics at WRAPSCON during the GRAPHICS PRO EXPO (GPX) in Indianapolis.
The Oklafornia Dreamers were one of 23 teams to compete in the event, and the duo earned nearly $10,500 worth of prizes each.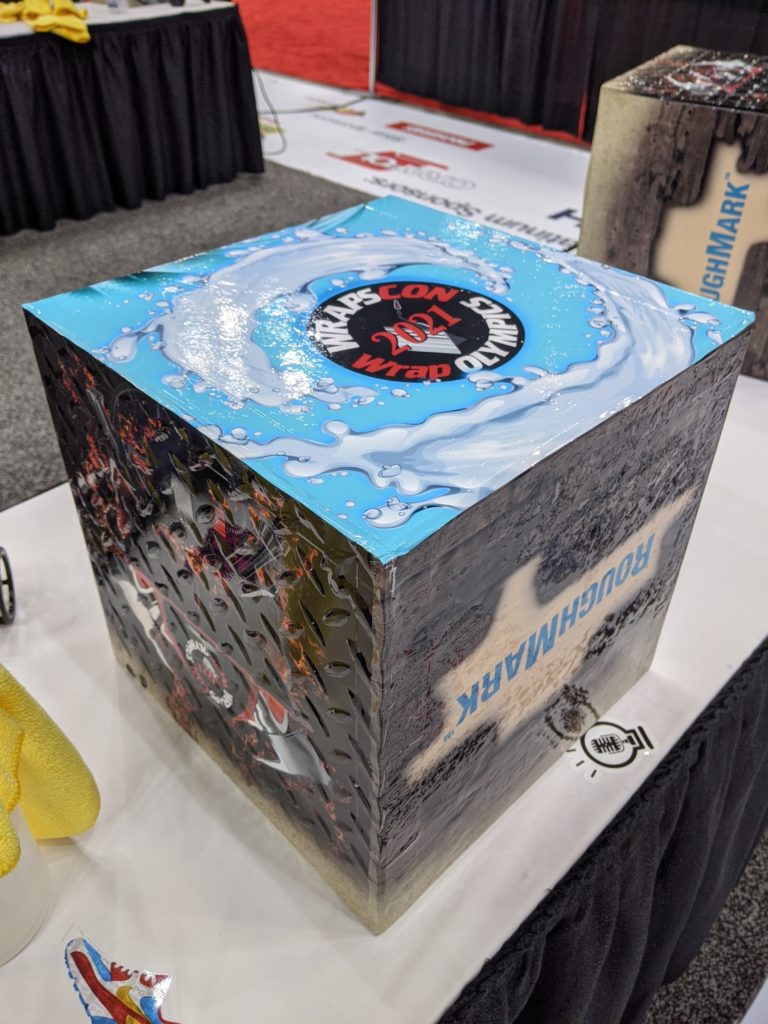 This year's Wrap Olympics event proved to be one of the most challenging wrap competitions ever conducted. Wrappers' skills were put to the test on applications that were anything but simple, including a miniature battery-operated vehicle and the "Cube from Hell," a creation of General Formulations that tasks wrappers to fully wrap a cube that has a different surface and texture on each side.
"This year's contest was unique to say the least, in fact, it may have been the most challenging yet," says James "Ruggs" Kochevar, director of sales GPX, WRAPSCON organizer. "The judges and sponsors really came together this year to elevate the level of competition. We saw a lot of new faces compete, with skill sets across the board. Our winners, Chris and Chun, were both first-time competitors and really rose to the occasion. It's safe to say, we all missed WRAPSCON in 2020, and bringing the event back to Indy this year was a real shot in the arm. For most, just making it out to a live in-person event, was a real treat."
Judges for this year's event included Starla Miller, Jen Carney, Steve Carney, Luis Tirado, and Keith Vu. Kevin Kempf was the event's master of ceremonies. Sponsors for the Wraps Olympics included Mutoh, JDS Sign Supply, ORAFOL, The Wrap Institute, Masters of Branding, General Formulations, Hexis, KPMF, PROSeries, and Wensco.
Next year's Wrap Olympics takes place June 2-4, 2022, during WRAPSCON at the GRAPHICS PRO EXPO in Indianapolis.
The 2021 Wrap Olympics winners:
1st Place: The OKLAFORNIA DREAMERS (Over $10,500 in prizes each)
Christopher Hood (Essential Installations) and Chun Lo (Creative Graphic House)
2nd Place: No More Blood to Give (Over $4,200 in prizes each)
Phil Aquin (3M) and Preston Jordan (Digital Precision)
3rd Place: Men in Black (Over $1,300 in prizes each)
Blake Madsen (Remix Wraps) and Keiichi Hasegawa (Dominant Graphic Installation)