Features
Chicago Printer Expands Offerings to Include 3D Laser Scanning
The family-owned firm has served Chicago for over 90 years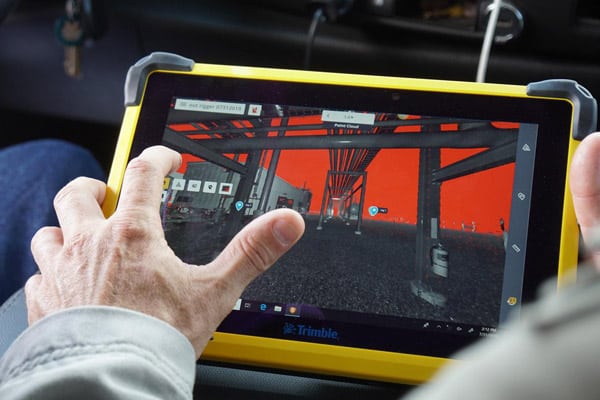 Chicago Illinois-based Cushing, a graphic imaging service provider, adds 3D laser scanning to its construction and project management services. The investment cements its commitment to the architecture, engineering, construction, and real estate communities in Illinois. The family-owned firm has served Chicago for over 90 years.
3D laser scanning explained
3D laser scanning is the process of analyzing an environment like a warehouse, building, or related structure. The laser scanner creates "point clouds" of data from the surface of an object which is a set of vertices in a 3D coordinate system. Typically, they represent the external surface of an object, and this data can then be used to create 3D models of existing real estate. Scanning provides project managers with accurate data and clash prevention before production and construction.
How it improves business
The Cushing team invested in a Trimble X7 3D scanner, which works in interior and exterior environments. Features include automatic registration, HDR imaging, and laser pointer. This allows for scan and BIM data to be referenced, registered, and refined. It produces both photogrammetric and LIDAR scans.
When asked how this new investment aids its printing and graphics offerings, Jon Davis, Cushing's marketing manager, says it sets the business apart from print competitors.
"Here is a scenario: We research a new commercial office project in the Chicago loop, in a historic building. The account manager stops by and says not only can we print/install construction safety signs and wall graphics for the final office, but we can also scan the space prior to the start of construction or buildout to detect any hidden issues or problems. This data can be imported into BIM software, creates a virtual walkthrough of the space (similar to virtual tours on Google Maps), and helps the general contractor prevent delays or change orders on a project, saving time and money," Davis tells GRAPHICS PRO.
He also adds that the new offering will help Cushing earn repeat business because of the value-added. Additionally, "It gives us another great reason to follow up with folks in nice verticals," says Davis, like general contractions, commercial real estate, facility managers, and architects.
Since 1929, Cushing has assisted businesses, large and small, with printing and graphic solutions. The company has transformed with technology from beginnings in blueprinting and digital imaging to evolution into large-format environmental graphics like window and wall graphics; wayfinding; banner, acrylic, and canvas printing; and more.