Features
Chat with Matt: An Interview with John Dobie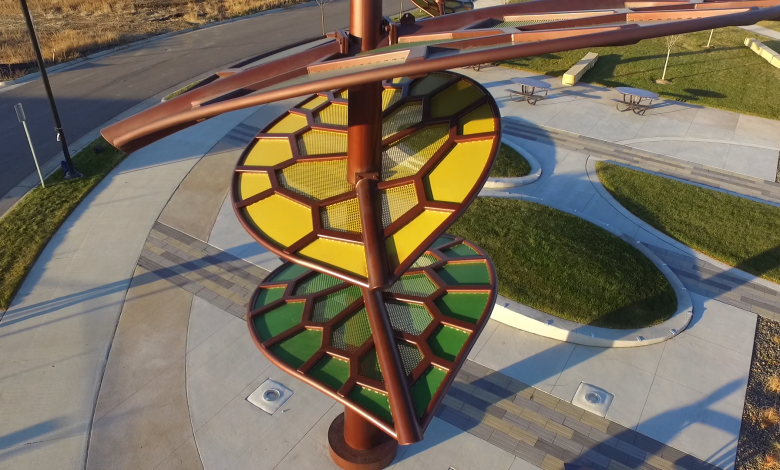 This month's interview is with John Dobie, owner of BSC Signs in Broomfield, Colorado.
– What path brought you to be a sign guy in Broomfield, Colorado?
After immigrating to Colorado from Australia in 1996 and working for a local sign company for three years, I started Broomfield Sign Company. The area was growing and there was no full-service sign company within 10 miles, so we grew very quickly.
– A few years ago you moved into a much bigger facility. What were some unexpected issues that arose as a result of the move?
We started out in 1,800 sq.ft. and gradually expanded to 9,000. When I found a 20,000 sq.ft. building nearby, it seemed enormous. But the recession had bottomed, and I was able to get it at the right price with an SBA loan. Then the fun started. Trying to move and stay in business was the biggest challenge.
Moving all our equipment. Building new offices. Getting paint-booths permitted. But, everyone was excited, motivated and the morale had never been better.
– You've been active as part of the leadership of the Colorado Sign Association. What are some of the biggest issues you are currently working on?
Work-force development. Not only is it a tight market for employees but we, as an industry, have neglected training. We are talking about apprenticeships and internal training. We've all be complaining for too long. Time for action.
– What are some of your greatest staffing challenges, and how do you usually find qualified employees?
Recycling employees through the local sign companies does not seem to be a winning proposition. Fortunately, other states, like California and Texas, have people looking for a better quality of life.
But, as mentioned earlier, we need to do a better job at training new, young people into our exciting and creative sign industry.
– Your full-service sign shop has also done public architectural work that could be considered art. How did you come across these jobs?
We acquired a custom sign and architectural-type of company a few years ago. That brought us many new and exciting opportunities such as the leaf structure. (Pictured)
To be honest, reinventing the wheel has been challenging. It had a very steep learning curve. We are very proud of our work but have dialed back if it looks too "adventurous."
As we took on more and more challenging projects, our confidence and skills increased. For instance, most of our designers have industrial design degrees. Our welders are certified. Our fabricators are some of the best in the industry.
We can therefore take on projects bigger or more complicated than the average sign shop can handle. We are using 3-D printing more. We started building Digital sign enclosures. But, we still love building cool monument signs and channel letters, particularly if they have a super graphic element in the design.
– Technology-wise, what's the most important piece of equipment you've added to your shop recently and what doors has it opened?
We discovered that half our routing done on our two MultiCam CNC tables were squares and rectangles. So, getting a 10-foot Haco shear with digital adjustments was a no-brainer.
And, we are about to replace our print/cut machine with an HP 365 Latex printer. We are using Fusion 360 software for some of our more complex 3-D projects.
We sub our laser and water-jet cutting, powder-coating and complex stainless-steel jobs until we can justify the ROI with new equipment.
– Are there any upcoming trends in the sign industry that you see as a great opportunity for your shop?
There's no doubt that the digital signage industry will be the wave of the future.  Both large formats (high resolution RGB) and smaller flat-panel displays (LCD, LED and OLED) for interior and exterior use.
3-D printing is advancing rapidly where channel letters can and will be 3-D printed in creative designs.
As the new technologies move into the mainstream, prices come down. Just look at how fast LEDs took over from neon.
BSC Signs is always looking at what's on the horizon, but experience has taught us to be careful being the first adaptors.