Features
Chat with Matt: An interview with Catherine Monson
An interview with FASTSIGNS CEO Catherine Monson.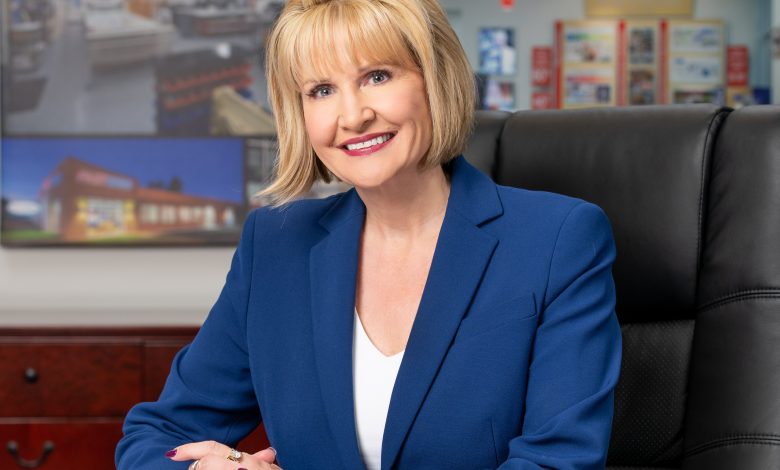 What Career path brought you to where you currently are as CEO of FASTSIGNS?
I was named CEO of international signage, graphic and visual communications franchise, FASTSIGNS International, Inc., in January 2009. I brought a comprehensive background in management and business leadership, as well as more than 25 years of franchising experience. I focus on mentoring and coaching my team, both on a business and a personal level. I strive to develop personal relationships with the franchisees in the 725 plus FASTSIGNS locations worldwide, suppliers, as well as with the 125 plus employees that comprise the FASTSIGNS International corporate team.
I knew early on in my career that I wanted to lead a company. My background in franchising began in 1980 with Sir Speedy, Inc., where I served in many roles, starting as Sales Coordinator and quickly was promoted to Western Region Operations Manager. In 1984, I was promoted to Assistant Vice President of Franchise Development and later Vice President of Franchise Development, where I was responsible for opening over 400 Sir Speedy locations. In 1991, I was promoted to Group Vice President of Marketing and Communications, playing an integral role in Sir Speedy developing and becoming the first printing franchise to launch a website. In 1996, when Sir Speedy became multi-brand, I became Vice President of Business Development of Franchise Services, Inc. (FSI), the parent company of Sir Speedy, MultiCopy, and PIP Printing. My vision of becoming president was fulfilled in 1999, when I was named President of PIP Printing & Document Services (PIP was acquired by Franchise Services, Inc. in 1996). As President, I successfully reorganized the company and changed the strategic marketing direction increasing franchisee satisfaction and profits after six years of decline.
Since joining FASTSIGNS in January 2009, I have been on a mission to advance the brand from that of just a sign and banner provider to a visual ideas and comprehensive solutions provider for all kinds of businesses.
What accomplishment are you most proud of during your time with FASTSIGNS?
In mid-2009 after joining the company, I visited several hundred franchisees and attended town hall meetings in their locations. I then established 4 key strategic objectives for FASTSIGNS: to increase franchisee profitability by 50%, to increase average location sales volumes to $1,000,000, to increase the value of the FASTSIGNS brand and to further increase franchisee satisfaction. The accomplishment I am most proud of is that, in 2017, we exceeded the goal of increasing franchisee profitability by 50% and are now focused on further increasing franchisee profitability by an additional 25%.
What are the biggest changes you've seen in the signage industry over the last decade?
The technology available today is absolutely astounding. From digital signage displays that provide interactive experiences to comprehensive projects that incorporate innovative applications such as interior décor, acoustic panels, holograms and more, the signage industry is evolving to keep up with the current trends. The signage industry is truly present in today's rapidly changing marketplace by providing a wide variety of solutions for customers.
FASTSIGNS has focused on providing our franchisees the training, tools, support, supply chain and a business model to successfully sell these expanded products and services to customers and prospects, while implementing the move of all centers to a completely paperless workflow to improve the customer process.
What is the most common challenge your franchisees face in today's signage market?
Our franchisees, similar to all business owners in today's tight labor market, deal with the challenge of finding the right people to hire for the various roles in a FASTSIGNS center. To assist our franchisees in solving the labor challenge, FASTSIGNS International, Inc. recently launched its newest initiative called FASTRecruit, which includes creating a new careers site that tells the story of what it's like to work at FASTSIGNS and uses technology to streamline the approach to recruiting and hiring. For more information, visit www.fastsigns.com/about/careers.
If you could change one aspect of the signage industry, what would it be?
Too many business owners in the signage industry focus on selling on price, rather than selling value. With over 25,000 independent sign businesses in the US, some are unaware of their cost structures and that leads to too many running their businesses with thin margins and/or low quality, which can give the industry a poor reputation.
How many boards do you currently serve on, and which is your favorite?
In addition to serving on the Board of FASTSIGNS International, I currently serve on the Board of Directors for three other organizations: The International Franchise Association (IFA) in the role of Chair; the franchisor Big Blue Swim School, one of the nation's fastest-growing swim schools; and Brain Balance, a franchisor offering a non-drug alternative to change the lives of children struggling with academic, social and behavioral issues.
My favorite is easy: FASTSIGNS International.