Features
Champion Partners with Magic Johnson to Commemorate 100th Anniversary
Champion marks its centennial anniversary with a campaign entitled "100 Years for the Team."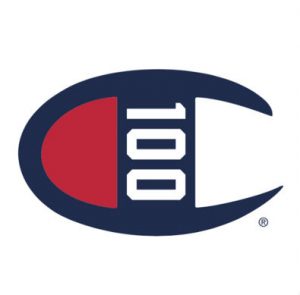 WINSTON-SALEM, N.C.-Champion marks its centennial anniversary with a campaign entitled "100 Years for the Team." The company says the campaign explores "what it means to be a team in 2019 from the perspective of participating teams, clubs, squads, and crews across the world."
Founded in 1919 under the name Knickerbocker Knitting Mills in Rochester, New York, Champion has since grown into a global brand in both retail and wholesale spheres for athletic wear. The company says it plans to highlight athletic teams throughout 2019 on social media, a dedicated website, events, and partnerships.
"This significant milestone for Champion allows us to reflect on what 'team' and the evolution of 'sports' means today to consumers around the globe," says Jon Ram, group president of the Global Activewear division at Hanesbrands. "Helping people come together as teams and being innovators in the industry has been an important part of our brand's story since the very beginning. Now is the time to look ahead and celebrate how teams today have the power to
change the world for the better, and how we assist in enabling them."
To mark the occasion, the company plans to launch an exclusive film featuring NBA All-Star Magic Johnson. The company designed uniforms for the 1992 U.S. Men's Basketball team, featuring Johnson, also known as the "Dream Team."
"As part of the 'Dream Team', I experienced first-hand the power of people coming together to achieve great things," states Johnson. "I'm pleased to celebrate the power of teams in Champion's 100th-anniversary campaign."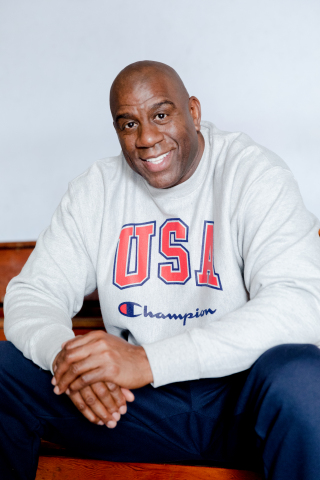 Image courtesy Champion
The company also encourages teams to share their stories on social media with the hashtag #Champion100 or through the Champion100.com website.
"The '100 Years for the Team' campaign allows us to connect with teams throughout the world to really show what team means during our centennial anniversary, in addition to partnering with the legendary Magic Johnson to celebrate and explore his own authentic history of passion and team spirit," states David Robertson, director of brand marketing. "Whether you're a sports team of four from Tokyo or a team of three hundred from Texas interacting in everyday life, Champion wants to find you and to share your story."
For more information, visit www.Champion.com.