Features
Champion Awards and Apparel CEO Mike Bowen Passes Away
Mike Bowen leaves behind a legacy.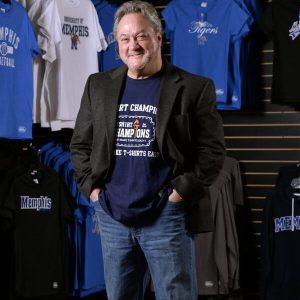 Editor's note: This story originally ran in Daily Memphian.
Mike Bowen, CEO of Champion Awards and Apparel Inc. in Memphis, Tennessee, passed away on February 9, two days after being involved in a car accident while on vacation with his wife in Costa Rica. He was 61 years old.
Bowen is survived by his wife of 29 years, Suzie, and two sons, Colby and Michael. His family released this statement: "My father was a true trailblazer for recidivism reform and succeeded in changing the conversation on how we treat one another in our community. His wife and family give heartfelt thanks for the outpouring of support we have received at this very difficult time."
In 1979, Bowen co-founded Custom Print Apparel which merged with Champion Trophy and later became Champion Awards and Apparel. He led the company since 2000.
Bowen was a member of the Tiger Scholarship Fund, Memphis Convention Bureau, Memphis Chamber of Commerce, and the Beale Street Merchants Association. He was formerly involved in the Memphis Jaycees Foundation and served on the board of directors for Special Olympics.
Services were held on Saturday, February 16 with a visitation and memorial service held at Hope Church in Cordova, Tennessee. In lieu of flowers, donations can be sent to Kindred Place, 2180 Union Ave, Memphis, Tennessee 38104.