Features
Celebrating National Businesswomen's Week: Q&A with Jessica Tillery of All Quality Graphics
In celebration of National Businesswomen's Week, learn about the experiences, inspirations, and aspirations of Jessica Tillery of All Quality Graphics.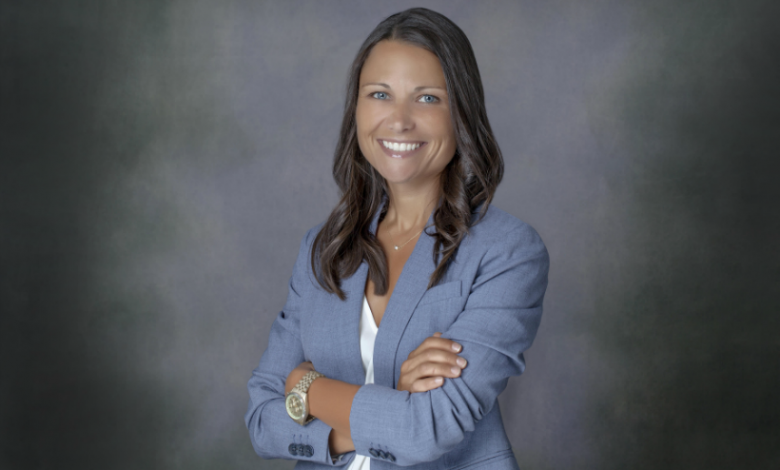 In celebration of National Businesswomen's Week, Jeanine Edwards sat down with women in the decorated apparel business to learn more about their experiences, inspirations, and aspirations for future women in the industry.
Jessica Tillery
Company: All Quality Graphics
Title: Owner
Tell us a bit about yourself, your organization, and your role in the business. How did you first enter the screen printing industry?
Never in a million years did I think I would land in the apparel decorating business, but I absolutely love it!  It's an exciting and addicting industry. I have a master's degree in exercise physiology and spent the first decade of my professional career in corporate wellness and sports medicine. It's an entirely different world and a long story, so let's just say I fell into this industry. We started the business in a garage. After a year, I quit my corporate job, and we committed to a building. Four years in, we purchased the 10,000-square-foot building we currently occupy, and business continues to grow exponentially year over year. My role is to manage and empower an amazing team that pours their hearts into creating stellar products and building great client relationships. I'm blessed to have such a talented and passionate team.
What inspires or excites you about this industry?
I love this business! It's so fun to be creative and bring someone else's vision to life; to see how excited customers are when they get this product that they're super stoked about. I don't think many people realize how many hands touch a shirt before it gets to the finished product. The industry changes so often, whether it's new inks or different kinds of garments. So we're constantly learning, constantly becoming better, and figuring out the best ways to decorate garments. It's a fun challenge to stay on top of trends and maintain a state-of-the-art facility.
What changes have you observed in the industry over the years?
I'm used to seeing this as a male-dominated industry, but through the Women's Print Alliance, I realize there are more women in the industry than I thought. The Women in Print Alliance aims to attract, connect, and empower women in the print community, so they have every opportunity to excel. The alliance inspires action, promotes education, encourages mentorship, fosters leadership, and celebrates development. Female owners are still somewhat rare, but that makes it fun. This uniqueness gives a different perspective and a different level of organization to the industry.
Explain the importance of having women in the decorated apparel industry. What are some challenges/positives about being a woman in the screen printing industry?
There's room for everyone in this business, but I do think that women bring a different dynamic to the table. Men and women think differently, so it's good to have that balance of both. Women tend to bring organizational skills, attention to detail, compassion, and optimism. One of my favorite quotes is, "Being positive in a negative situation is not being naive; it's leadership." In this industry, it's often challenging to stay positive. A lot can go wrong during the printing process. The key is to minimize errors, focus on the positives, and empower and inspire your team to stay focused and be the best in the industry.