Features
Cap Patches: Then and Now
Here's a little background and some info on why they're popular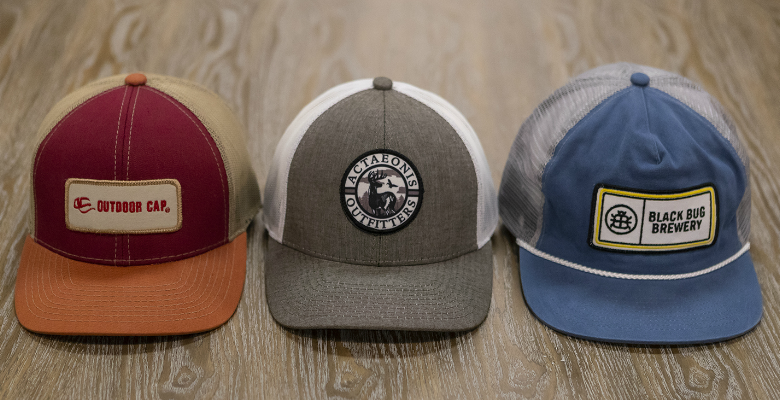 You probably already know that headwear is one of the most inexpensive yet highly visible choices in our industry. It will never be covered up by a jacket. It serves as a walking billboard, and it gains nearly 3,500 impressions over its lifespan, which averages out to about ten months. Not too bad for something that costs less than about $5 wholesale.
So, the thing I ask myself is "how do we choose a hat that customers will keep for even longer?" One-third of men wear a promo cap once a week or more. How do we make the same true for women?
There is one thing that adds very little to the cost per cap but increases its potential exponentially-patches.
There are lots of ways to decorate a perfectly adequate hat: embroidery, screen printing, heat pressing, etc. But if you want a cap that looks quality and that it was made by someone who knows headwear inside and out, patches are the way to go.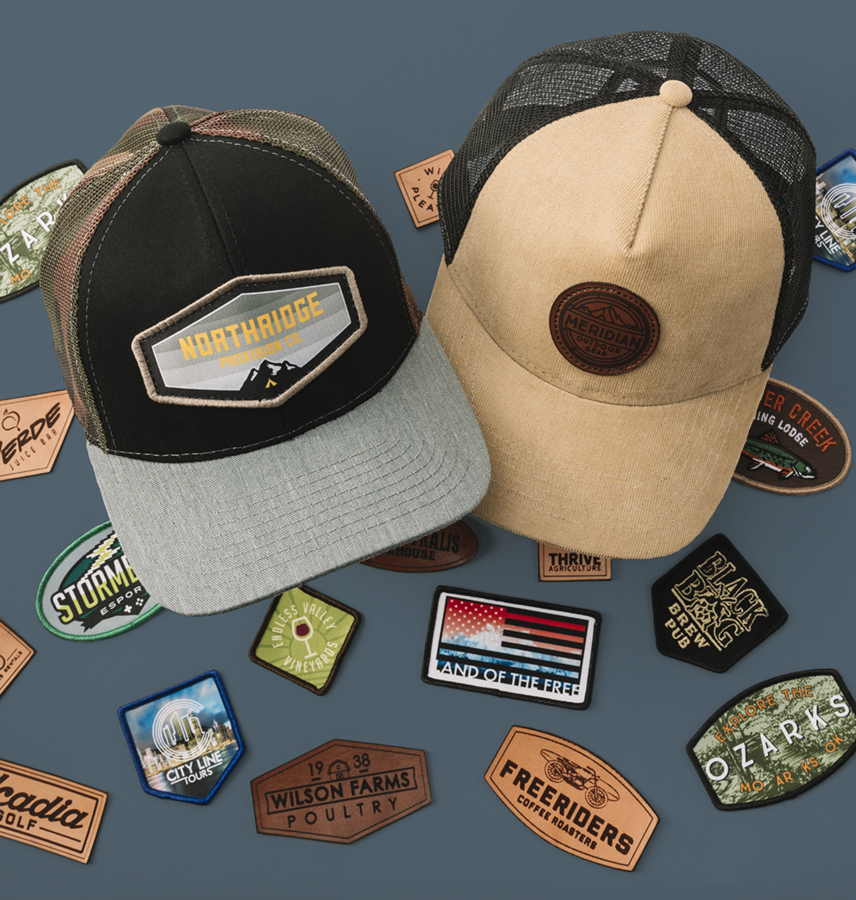 Patches are one of the most diverse decoration methods. A good patch can easily turn a plain promotional cap into a stylish statement piece that would sell for $30 or more in a retail setting. Not only will end users want to wear it more, but a high-quality patch cap will lend to an increase in brand identity, trust, and recall.
So, what's the origin of a patch?
Patches have been around for centuries in some capacity. The robes of royals and clergy used to be hand-stitched with ornate embroidery.
But it was machinery developed during the Industrial Revolution that changed the game for garment production. Sewing machines, particularly those produced by the Merrow Sewing Machine Company, paved the way for the cap patches we know and love today. As technology developed, so did higher quality products. Uniformity increased, and production became quicker and more efficient.
It didn't take long for the government to see how useful patches could be for identifying divisions and ranks of members within the military. The first patch to be used in the U.S. military was issued on Oct. 31, 1918, and is known as the Big Red One. It was the 1st Infantry Division's arm patch, and it paved the way for the mass-produced emblems and insignia seen on uniforms of all branches of the armed forces today.
Around the same time, the growing popularity of organizations like the Boy Scouts of America ramped up demand for embroidered fabric patches with their merit badge system, often called scout patches.
The scout patch is a popular term for a merrowed edge fabric patch. This patch, of course, is named after the sewing machine company. Another name for a merrowed edge is overlock stitching. Overlook stitching is the process of wrapping thread around the patch's fabric, which gives it a uniform stitch that prevents against fraying.
In addition to the Boy Scouts, scout patches have a rich history within the National Park Service. They're on park ranger uniforms, and they're a standard souvenir among tourists when visiting National Parks and State Parks.
Today, you will see embroidered patches all over the place, from uniformed personnel to high school letterman jackets.
Why are they still so popular?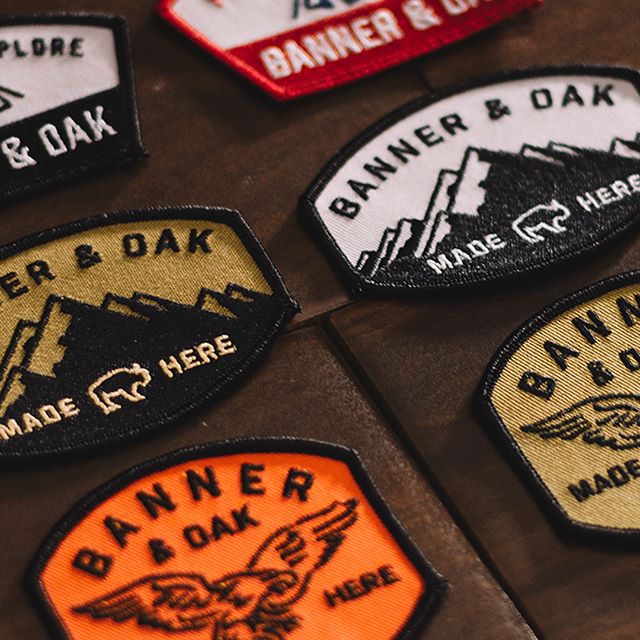 Patches began their journey into the fashion world in the 1960s during what came to be known as the hippie movement. Flowers, peace signs, and protest patches adorned the jeans and denim jackets of young people all over America. Before this, patches were used for specific purposes as mentioned above, or to repair damaged clothing. Now, they were being used to make a statement.
In recent years, the outdoor retail market has been booming with patches. You don't have to visit Wyoming and taunt a bison anymore to buy a cap with a Yellowstone patch. You don't have to train to be an astronaut to order a NASA patch. Just like in the hippie days, young people today are using patches to show their unique identity and loyalty to specific causes or groups.
One brand that is doing this right is Banner & Oak, an online startup outdoor lifestyle brand with an emphasis on headwear. Nearly all of the brand's caps have patches on them.
Patches are arguably the most coveted decoration technique among end consumers because they give off the look of a retail product. This year, customers are demanding more high-end styling and exceptional quality from their promotional apparel, and that's not changing any time soon.