Canon Solutions America Partners with Texas School District
The company not only provided equipment and software but two of its team members have volunteered for the school's mentorship program.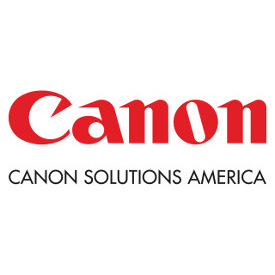 Melville, New York-based Canon Solutions America, a wholly-owned subsidiary and the sales arm of Tokyo-based Canon, announces a collaboration with Manor Independent School District in Central Texas in which it provided equipment and software to enhance the district's print security and efficiency, as well as having two of its team members participate in the district's student mentorship program.
MISD, which serves more than 9,600 students over 15 campuses in and around Austin, Texas, conducted an internal assessment and realized it needed the services of a support-driven organization to manage and safeguard its printer fleet. It contacted Canon Solutions America, which helped the district implement a security-centric and process optimization solution to help it streamline workflows, trim expenses, and reduce exposure to unauthorized access.
Canon Solutions America provided the district with more than 70 printing units, as well as a range of the company's software products used to manage workflow and reduce production time.
But Canon Solutions America says its relationship with the school district extends beyond just providing equipment and software. MISD's active youth mentorship initiative pairs disadvantaged students with adult professionals to provide support and guidance and accelerate growth and responsibility. A pair of CSA associates volunteer their time to actively participate in the mentorship program.
"(The Canon Solutions America mentors) have just been a perfect match for the kids," says Myra Hernandez, MISD's mentor coordinator. "Both of these children have had difficulties in their family. Through the mentorship program you just see the difference, the happiness in the kids' lives. The parents are contacting me, letting me know how excited they are. They look forward to the visits. It's just something that has become very meaningful for these two children."
Says Peter Kowalczuk, president of Canon Solutions America: "Canon Solutions America's connection with MISD goes beyond just business. While we're proud that our software solutions have made a direct impact on the district's ability to help assuage security and print management concerns and accelerate output, we're equally as honored to provide the MISD community unwavering support within the mentorship program."