Features
Canon Opens New Production Facility in the Netherlands for its UVgel Inks
The production volumes of its roll-to-roll, Colorado line of UVgel printers have doubled in the past year globally, the company says.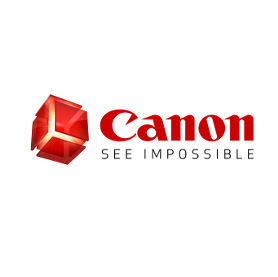 Japan-based technology company Canon announces the opening of a new central ink production facility for its UVgel ink, which it says it needed because of growing market demand.
The new facility is at the company's innovation and development campus in Venlo, the Netherlands.
The company says production volumes of UVgel ink for its roll-to-roll Colorado printer family have doubled in the last year. Canon says in 2019, it completed more than 1,200 global customer installations of its Colorado printers.
"Our customers are printing more and more with their Colorado devices, with average volumes worldwide already exceeding 15,000 (square meters, or approximately 49,000 square feet) per year," says Dirk Brouns, vice president of large-format graphics at Canon Production Printing. "And we expect to see these volumes continue to grow. Some of our top-performing customers are even surpassing annual production volumes of 100,000 (square meters). With our new ink factory, we can continue to supply our customers and partners with high-quality UVgel inks and support growing print volumes in the field, both today and in the future."
Fully operational since Dec. 1, 2019, the new ink production center features a highly innovative workflow to process the raw ingredients in multiple steps and in barrels of 200 liters for each color. At the end of the automated production line, the ink is transferred into Canon UVgel ink bottles, ready for immediate shipment to the customer, ensuring speedy delivery.
"We've been able to double our ink production in less than a year and our operations team is eager to continue to help our customers confidently print growing volumes of large format roll-to-roll graphics," says Rob Puts, vice president of manufacturing and logistics at Canon Production Printing. "At the same time, our new facility has been designed to be as environmentally friendly as possible. With a focus on operational efficiencies, the facility is delivering increased energy savings by reusing cooling capacity from other production plants on our campus and using a heat exchange unit to warm the cool air coming into the building with the heat of the air leaving the production hall."