Features
Canon Celebrates 1,000th Installation of its UVgel-Powered Océ Colorado Printers
The company rolled out its 1650 model of the UVgel printer earlier this year, which the company says has improvements largely based on customer feedback.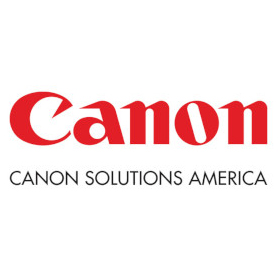 Melville, New York-based Canon Solutions America, a wholly-owned subsidiary and the sales arm of Tokyo-based Canon, announces that along with its colleagues in Canon Europe, it is celebrating the completion of more than 1,000 global installations of the Océ Colorado roll-to-roll wide-format printer series, powered by UVgel technology.
Canon rolled out its UVgel technology with much fanfare in 2016, calling it "revolutionary" and saying it will "transform" the wide-format roll-to-roll printing industry.
Along with hitting the 1,000th installation milestone, the company is also touting the output of the Océ Colorado's 1640 and 1650 printers, saying that since Sept. 2019, users operating those two models of printer have produced combined monthly print volumes of more than 10.7 million square feet.
The company initially rolled out the 1640, and the 1650 model was introduced earlier this year. The company says that the new features the latter model brings to the market include a flexible ink for customers producing applications that need to be folded, wrapped or bent (framed canvasses, soft signage, front- and back-lit graphics, etc.); as well as the company's Océ FLXfinish technology, which enables customers to choose between gloss or matte effects without having to change ink or media.
"We are working in a dynamic market with constantly evolving application requirements," says Dick Brouns, vice president, large-format graphics for Océ Technologies. "Our R&D philosophy is to listen and work closely with our customers and partners to focus our innovation on actual customer demand. After the initial success of the Océ Colorado 1640, we identified further growth opportunities for customers who can benefit from a matte finish and a more flexible ink."