Features
Canon Assists with University's Coral Reef Restoration Project
Sustainability and protecting the environment are baked into its corporate culture, Canon says.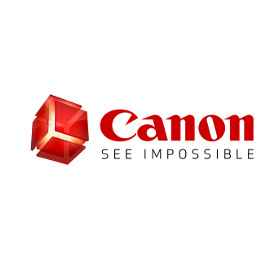 Melville, New York-based Canon U.S.A., the U.S. arm of Tokyo-based Canon Global, announces its participation in a coral reef restoration project being spearheaded by the University of Miami's Rosenstiel School of Marine and Atmospheric Science. The environmental sustainability initiative launched late in 2019 with university scientists, students, and Canon team members embarking on a collaborative expedition to plant the commemorative reef, to be called Canon Reef.
To kick off the program, students attended a half-day outing providing hands-on experience implementing coral restoration efforts. Led by coral researchers from the university, the 20-person voyage included a snorkeling and scuba excursion to an underwater coral nursery to gather coral fragments that will grow into additional coral colonies. Then, once the colonies are ready they are transplanted to a pre-selected site off Key Biscayne, Florida, where the new colonies will become the Canon Reef.
According to the Rosenstiel School, "the steep decline of coral reefs has resulted in a sizeable loss of keystone coral species, several of which are now listed as threatened under the Endangered Species Act (ESA). Additionally, one-third of all coral species risk extinction, and three-fourths of the coral reef population, are considered highly threatened. Active reef restoration, such as this program, can help to recover these deteriorated coral populations."
This program educates participants on the critical role coral reefs play in the environment and economy and the threats they face, the school says. In addition, it offers an opportunity to learn of the tools available for reef conservation and restoration, while conducting coral research and gathering data at the same time.
Canon says this project offers it a platform to further build on its corporate commitment of sustainability. "Canon's dedication to conservation and the environment is reflected in its management structure and corporate culture," the company says in its announcement of this collaboration.
"Canon's contribution to the world community is founded on creating a better future for the next generations," says Shinichi Yoshida, executive vice president and general manager of Canon U.S.A. Inc. "Our association with the University of Miami's Rosenstiel School of Marine and Atmospheric Science allows us to help improve the sustainability and preservation of invaluable ecosystems."
Canon Solutions America has a large facility in Boca Raton, Florida.