Features
Business Basics for Custom Apparel Beginners
Create a solid foundation and a strong start for your custom printing business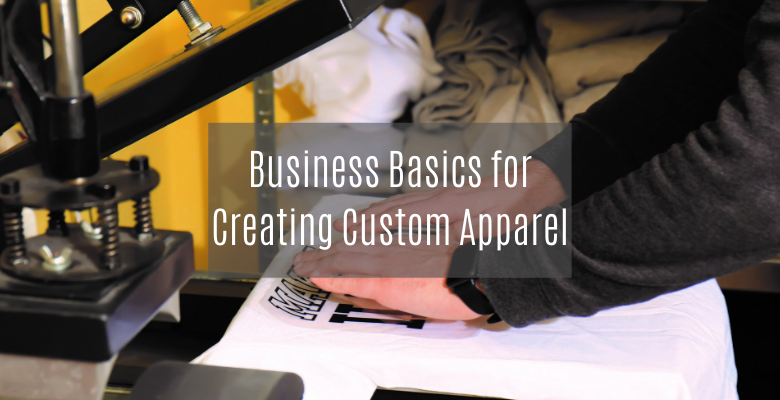 The basics for becoming a custom apparel decorator include discipline, direction, suppliers, space, equipment, software, knowledge, designs, and clients.
I am going to assume that you have already done your research and acquired some industry understanding by reading articles like this and attending a trade show or two like GRAPHICS PRO EXPO.
Now, it's time to choose a discipline to get started. For ease and cost, let's say you have decided that vinyl transfers best fit your current customer base. With your decoration option chosen and your direction (customer base) decided, you need to find some suppliers. When looking into suppliers, let's see who is going to help you out the most. You will be gauging their strengths, how they service their customers, their added value (Do they offer classes? Are they easy to get to? Do they deliver?), price comparisons, distribution methods, and selection. For your space, let's say that you have an unused bedroom, and it will be a perfect spot to begin.
Next, you need some equipment. A custom apparel business with a vinyl discipline is going to require three main pieces of equipment, and an assortment of extras. You are going to need a computer to run the software, a vinyl cutter/plotter to cut out designs, and a heat press to apply the designs to your substrates (T-shirts, polos, hoodies, etc.). A silicone/parchment sheet will be a necessity to reduce scorching garments. Weeding instruments like an X-Acto knife or weeding pick will help weed your design. A bright, flexible lamp can help you to see the weeding areas better. You'll need a way for your clients to contact you (i.e., email, phone, etc.).
You will also need some software. There will be software for the cutter, and a vector-producing graphics program. My favorite being Inkscape because it does the basics well, it saves in most desired file formats, and it's free. I would also suggest a bookkeeping/invoicing program to help keep track of spending, invoicing, payments received, and customers. Word to the wise: the earlier you begin tracking your profits/losses, the easier it will be down the road. Regardless of the software you choose, head on over to YouTube to start learning. You will be amazed.
Now, onto consumables. My suggestion: try various brands, types, and other similar materials to better understand the role, look, and application of each. I'm one to believe that to stand behind your work, you must know your products. Once familiar, grab some inventory, including the most requested colors (black, white, and red), and get ready.
Lastly, and most importantly, are your clients. Begin with those you know. Cut your teeth with family, friends, coworkers, peers, local groups, etc.-people who will give you a chance, and for free if necessary.
By following this order, I believe you will have a solid foundation and a strong start.
Good luck!