Features
New York Print Shop Brings Veteran Photos to Life for PTSD Awareness
The exhibition features photographs from 42 veterans with PTSD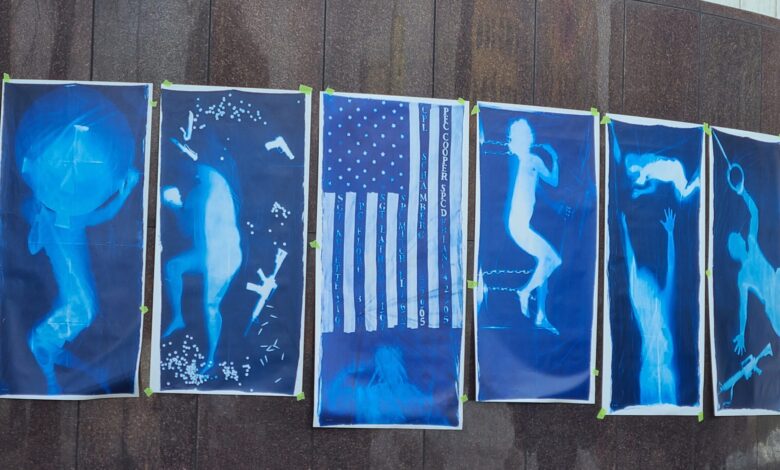 While some claim print photography is dead, Mark Russell of Buffalo Canvas proves otherwise. His shop in Buffalo, New York, printed photos for an exhibition at the Central Library focused on spreading awareness of the struggles some veterans face with PTSD.
The exhibition "The Odyssey Project" by photojournalist Brendan Bannon features photographs from 42 veterans with PTSD.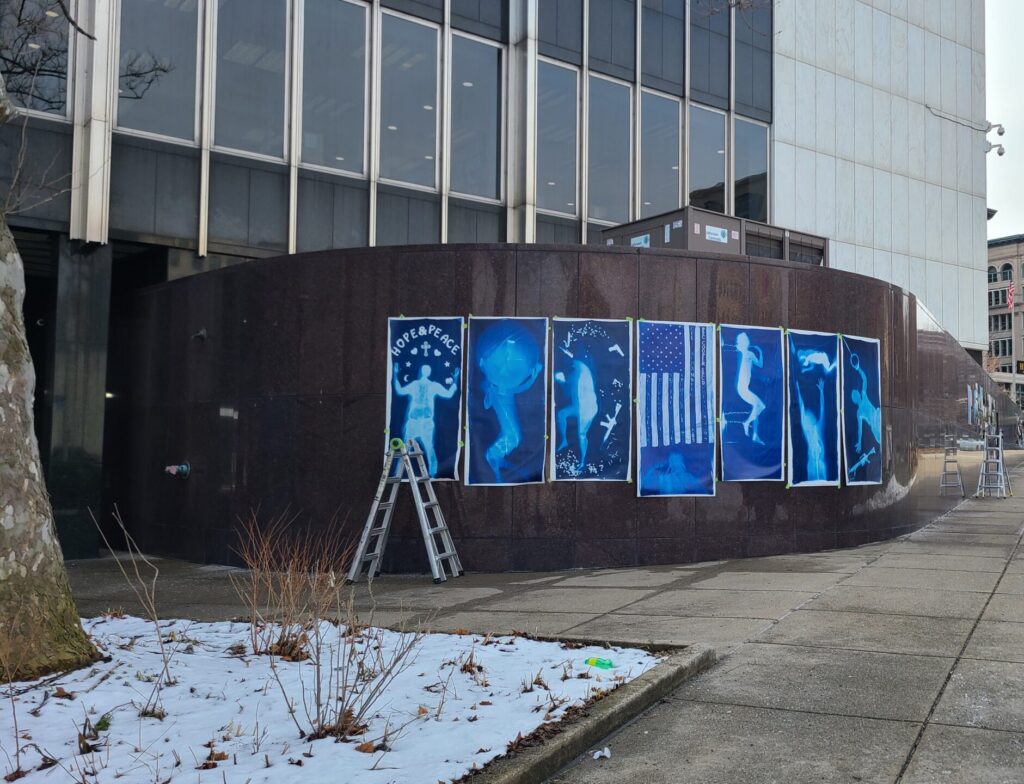 The exhibit was installed on a large exterior granite wall of the library. Weather conditions presented a challenge with temperature variations of 40 to 65 degrees.
Russell says he needed a product with a strong adhesive that was easily removable and met fire safety standards with a Class A fire rating. He turned to LexJet for answers, and the company recommended General Formulations 226HTR WallMarkTM to fit the bill.
"It was tough with the weather, one day, it was 65 F, and the next it was snowing," remarks Russell. "LexJet's recommendation performed really well, giving us flexibility with the installation and being easily removable. It printed beautifully, and the installation went smoothly. The library loved it and has extended the exhibit through May."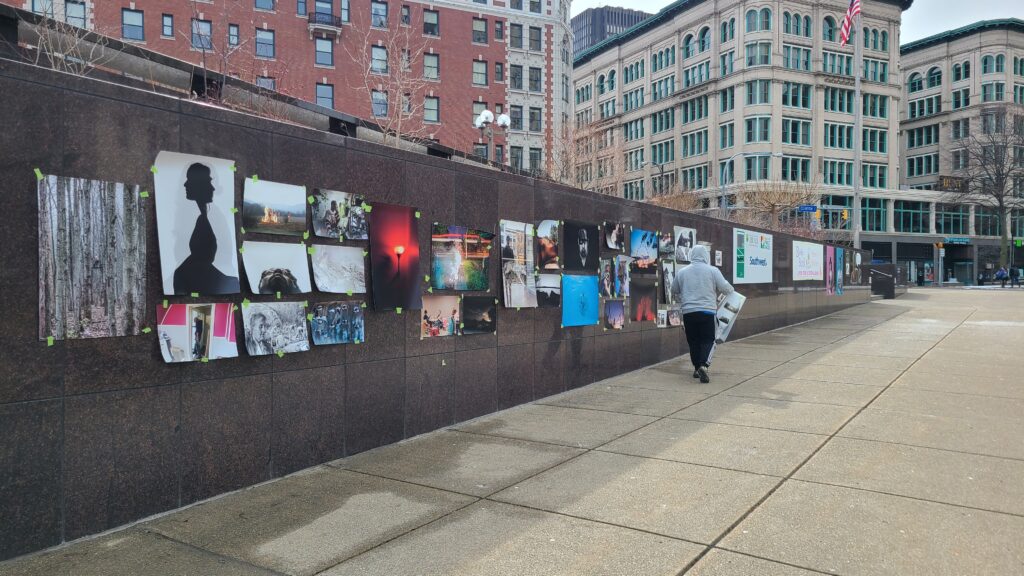 PTSD exhibition
Sharing the experience through the art of photography and capturing the stories of veterans offers the opportunity to pay honor to those who have proudly served our country. The exhibition runs through May 31 at the Buffalo and Erie County Public Library at 1 Lafayette Square in Buffalo, New York. The event is free and open to the public.