Features
BSN Sports and Nike Strike Deal with GGC Athletics
Come spring 2020, Georgia Gwinnett College will have a new look for its six intercollegiate teams.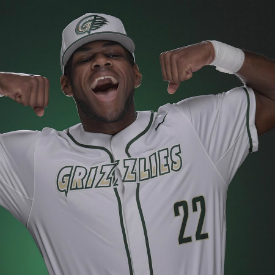 LAWRENCEVILLE, Ga.-Georgia Gwinnett College (GGC) announces its partnership with BSN Sports and Nike. Come spring 2020, student-athletes will have a new look as the Office of Athletics signs a multiyear apparel partnership for the college's six intercollegiate teams.
"We are truly excited to develop this partnership with Nike and BSN. This agreement brings tremendous opportunity to GGC and aligns us with two of the premier names in the athletics world. This is another example of how we continue to look for ways to enhance our student-athletes' experience at GGC," says Dr. Darin S. Wilson, associate VP for athletics.
The agreement includes incentives in the form of discounts and rewards, along with incentives for on-field achievements and additional marketing and promotional opportunities.
"We are excited to partner with the Grizzlies to elevate the performance and impact of their top-notch and growing athletic program," says BSN's collegiate select vice president Bill Stote.
For more information on BSN Sports, visit www.bsnsports.com.