Features
BSN Sports and Nancy Lieberman Team Up
BSN Sports partners with Nancy Lieberman, basketball Hall of Famer and coach, to elevate girls' sports.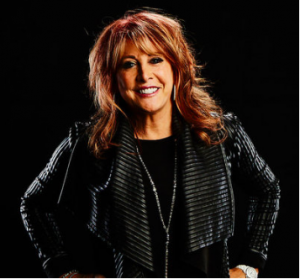 DALLAS-BSN Sports, a division of Varsity Brands, announces a partnership with Nancy Lieberman, basketball Hall of Famer, BIG3 Head Coach of Power, 2018 BIG 3 Champion and Coach of Year.  The two plan to elevate girls' sports by providing curated coaching resources, content, and support.
Lieberman and BSN Sports are serving as equal partners in this two-year project to create blog posts, live workshops, videos, and e-newsletters centered around helping coaches navigate today's many challenges like managing player mental health, building confidence, fundraising, and establishing a strong team vision. This content came about after BSN Sports surveyed 13,000 TGCA coaches to identify the most pressing challenges coaches face today.
A release on the partnership states, "They both believe in the vital importance of nurturing and sustaining a positive impact in girls' sports in their home state of Texas." In their efforts, they will be working with the Texas Girls Coaches Association (TGCA) to identify the biggest challenges girls' sports coaches face.
"The challenge of the female athlete is something that BSN Sports has always understood, and they were certainly there for me in the 80s-long before I had 'made it.' Now, I am thrilled to partner with them to give back to a community that shaped me while helping to advance coaches and athletic directors in girls' sports. Working hand-in-glove with BSN Sports, I am confident that we will make a lasting and positive contribution, and I am eager to get to work," says Lieberman
Sam Tipton, the executive director of the Texas Girls Coaches Association, adds, "BSN Sports has been an incredible advocate for girls' sports in Texas, and we look forward to cementing a long-term relationship to inspire, elevate, and support girls' sports coaches together."
In addition, Lieberman will speak at the annual TGCA Summer Clinic, hosting the inaugural Girls' Sports Coaches Summit on Oct. 5 at BSN Sports' headquarters. For those interested in attending, visit https://www.bsnsports.com/ib/wcoachingsummit.
To view all programs, partnerships, upcoming events, and resources for women's sports at BSN Sports, visit https://www.bsnsports.com/ib/womens-programs.