Features
BSN Sports Acquires Wayne Sporting Goods
BSN Sports announces the acquisition of Wayne Sporting Goods.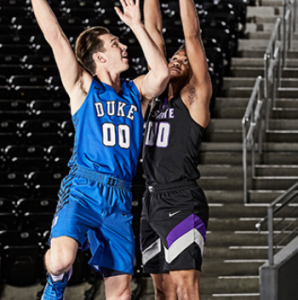 DALLAS-BSN Sports announces the acquisition of Pennsylvania-based Wayne Sporting Goods (WSG). The company has served the greater Philadelphia area for more than 60 years.
According to BSN, the company has acquired the team sports business from WSG, and as part of the agreement, the business' third-generation owner Steve Galczenski will join BSN Sports along with his support team. Additionally, WSG plans to close its retail store in downtown Wayne, Pennsylvania.
"Over more than 60 years, the Galczenski family has built an enviable and trusted organization because they relentlessly focused on delivering superb customer service," says Terry Babilla, president of BSN Sports. "This dedication, in turn, has ensured that WSG is the go-to, trusted team sports provider in Delaware, Chester & Montgomery Counties."
Babilla adds that WSG's attributes are "seamlessly aligned" with BSN and that the company will  "provide an ideal home for WSG's next, great chapter. This includes our commitment to preserve the best of WSG's culture and local school and team sports service while integrating BSN Sports' unparalleled inventory, industry-leading technology, and superior sales platform."
Galczenski adds that joining the BSN Sports organization will allow WSG "to continue to offer the same great service that our team, corporate, and league customers are accustomed to over the past 64 years but (we) now have the backing of the number one team distributor in the country."
For more information, visit www.bsnsports.com.