Features
BSN Sports Acquires Sports Page Team
BSN Sports acquires Pella, Iowa-based Sports Page Team.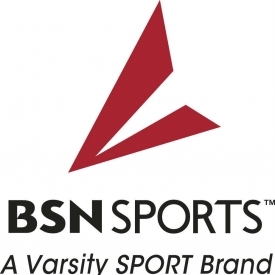 DALLAS-BSN Sports acquires Pella, Iowa-based Sports Page Team. Established in 1978, Sports Page Team is a distributor of team sports apparel and equipment in Iowa and eastern Nebraska.
"Sports Page was born in Central Iowa, and for 40 years (co-owners) Todd Thimesch and Phil Hemming have built a business that has earned the trust and loyalty from the region's most prestigious customer base," said Terry Babilla, president of BSN SPORTS. "We are confident that their future will be even brighter, as Sports Page Team customers will continue to have access to the same great products and customer service experience with the added benefit of BSN SPORTS' inventory, industry-leading resources, and superior technology. We look forward to a bright future together and to bringing immediate benefits to customers and employees alike."
"This truly is a win-win situation for everyone involved, including our customers, our employees, and for BSN," Thimesch and Hemming add. "In addition to the many benefits of our Team Division joining forces with BSN, our Sports Page Pella retail store will remain open under the same ownership and our production facility in Pella will remain open, operating under new management and a new name, Windmill Print and Stitch, where they will do contracting printing work for BSN."
With the acquisition, BSN's nationwide network includes more than 200 sales professionals in states including New York, Texas, Pennsylvania, New Jersey, Alabama, Georgia, Washington, Utah, and Kentucky. More recently, the company added Colorado to its lineup with the acquisition of Grand Junction-based B&H Sports.
For more information, visit www.bsnsports.com.