Features
Billups Adds Several Staffers to Keep Up with Growing OOH Market Demand
Billups has nearly 100 people spread out in 16 facilities around the United States.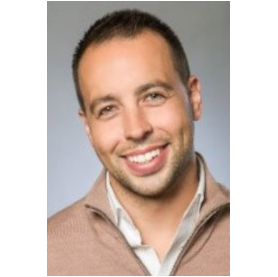 Lake Oswego, Oregon-based out-of-home advertising company Billups announces the addition of marketing veteran Nicholas Wootten as its new senior vice president of marketing.
At the same time the company also announces new managing and regional director hires for several offices. The additions are the result of the company's growth in various markets, it says.
Wootten-Nick, as he's known-joins Billups with more than 15 years of experience of directing marketing for major brands across categories including technology, entertainment, consumer packaged goods, digital media and advertising.
In his new role Wootten will direct Billups' marketing communications, as well as play an integral role in the launch of the company's new technology platform.
"2018 has been a year filled with growth for Billups as we continue on our mission to transform the out-of-home experience and industry through data science and technology," says Ben Billups, founder and CEO. "We couldn't be more thrilled to welcome Nick as SVP of marketing, and the other key managing directors and leaders across our team-who continue to stretch further to deliver value for clients-from technology development to managed services, media planning and buying."
The company's other hires are:
Jaime Byrdak, who is now managing director for the company's Chicago location. That has him overseeing the company's central region that includes Chicago, Dallas, Minneapolis and Denver.
Jennifer Seickel has been brought in as managing director for New York. She will oversee the entire East Coast region.
Kristin Carlin is now managing director in Los Angeles. She will oversee the company's West Coast region, which includes LA, San Francisco, Seattle and Portland, Oregon.
Simone Davis is the new regional director for Seattle, and she will manage the company's business in the Washington, Oregon and Idaho markets.
Finally, Suzie Lopez is now business director in Billups' Austin, Texas, facility. She will be charged with building and fostering client relationships in that region.
With these new hires, Billups now employs more than 95 people spanning 16 offices nationwide.