Features
Biesse North America to Host Three Fall 'Inside Events'
Attendees will not only get to see the company's latest technology but also see how it can be used to bolster a shop's bottom line.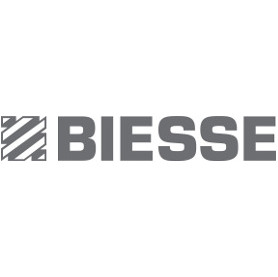 Italy-based Biesse, a manufacturer of CNC machinery for wood, plastics, metal and engineered materials with North American locations in Charlotte, North Carolina; Anaheim, California; and Toronto, Canada; announces that it will host manufacturers from across North America in the three cities in October and November.
The so-called "Inside Events" are designed to give visitors a glimpse into the latest technology, specifically the advancements in how computers and automation come together in new ways. They will see first-hand how the company has anticipated future market needs and is successfully translating innovative concepts into practice, the company says.
Biesse's product lineup includes high-tech automation equipment, robotics, CNC routers and machining centers, edgebanders, wide-belt sanders, panel saws, drilling machines and more. Visitors can come to one convenient location and watch the Biesse team fully demonstrate ways to innovate the work of processing panels, solid wood, plastics, and non-ferrous metals, and the event also delivers a unique opportunity to experience machinery for manufacturing glass and stone through its Intermac division.
Visitors will also have an opportunity to explore SOPHIA, Biesse Group's new Internet-of-Things platform and cloud-based software management tool and see how it integrates with the company's new PARTS portal, which the company says will make it faster and easier for customers to purchase and track their purchases online 24/7.
Inside Anaheim is scheduled for Thursday, Oct. 4; Inside Charlotte is Thursday and Friday, Oct. 25 and 26; and Inside Toronto for Thursday and Friday, Nov. 8 and 9.
For more information, please email marketing@biesseamerica.com or call 704-357-3131.