Features
BERNINA Announces Instagram Contest Winner
BERNINA of America announces the winner of their recent Instagram contest.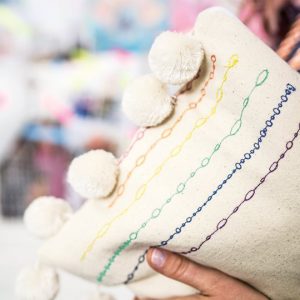 AURORA, Ill.- BERNINA of America announces the winner of its recent Instagram contest. The contest was launched to help celebrate the arrival of the BERNINA 435 machine.
The company says Catherine Holbrook from Richmond, Kentucky was chosen as the winner of a new B435 Machine. Hosted by designer and HGTV Canada personality Tiffany Pratt, the contest required participants to sew one of Pratt's custom-designed clutches. The participants were encouraged to create their clutch by following step-by-step instructions and then sharing their final creation on Instagram by using #IwantaBERNINA435. The winning design was selected by Pratt and a group of BERNINA of America judges.
"We were delighted to partner with Tiffany Pratt to give away a new BERNINA 435," says Paul Ashworth, President of BERNINA of America. "Tiffany is an inspiration to all sewists, and seeing her designs come to life was rewarding. We are not only proud of Ms. Holbrook's winning design, but of all the participants that entered. We were blown away by their talent and creativity."
For more information, visit www.bernina.com.