Features
B-Unlimited Hits the Road with Mobile Printing Facility
This spring, the B-Stream — a modified Airstream travel trailer — will visit college towns across the Southeast
Fayetteville, Arkansas-based B-Unlimited, a custom apparel and accessories business catering to the collegiate and Greek-life markets, recently hit the road with its brand new mobile printing facility and pop-up store — a modified Airstream travel trailer dubbed the B-Stream.
View this post on Instagram
Over the years, B-Unlimited has been hosting "print parties" at its print shop and headquarters in Fayetteville. During these gatherings, various groups like student organizations, teams, businesses, etc. can enjoy a creative experience manually screen printing their group's T-shirt design, all the while socializing and engaging with one another.
The print company decided to build a mobile printing facility to bring this hands-on experience to its customers outside the Fayetteville area. Thus, the B-stream and "mobile print parties" were born.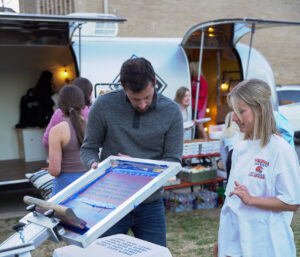 "I have seen firsthand the B-Stream's ability to humanize the art of custom apparel," B-Unlimited Mobile Division Manager Lorianna Livingston tells GRAPHICS PRO. "The way manufacturing and technology has evolved in the printing world is truly incredible. Just like in any other industry, the more advanced technology becomes, we as consumers have higher demands for perfection and instant gratification. A manual printing experience is a great way to slow down and remind customers of the artistry that still exists in the making of custom apparel. It gives us all a deeper appreciation of the process and the final product."
Where to find the B-Stream
The B-Stream is currently on the road periodically for this spring's "Victory Tour" in partnership with Comfort Wash Apparel. The company has held mobile print parties with the B-Stream in Fayetteville, Arkansas; Tuscaloosa, Alabama; and Baton Rouge, Louisiana. In the coming weeks, additional events will be held in:
Fayetteville, Arkansas
Oxford, Mississippi
Memphis, Tennessee
"With collegiate and Greek life apparel being our largest markets, most of our travel takes place across college towns in the Southeastern region," adds Livingston. "Although a lot of our business is in the Southeast, we have no limit to where opportunity may bring us."
Making the B-Stream
Beginning as a 1974 Airstream Overlander Land Yacht, the B-Unlimited team started the project by finding and hiring an expert to lead the travel trailer renovation. It was then a team effort by staff across the sales, marketing, art, retail, and production departments to strategically design both the interior and exterior to fit the company's custom needs.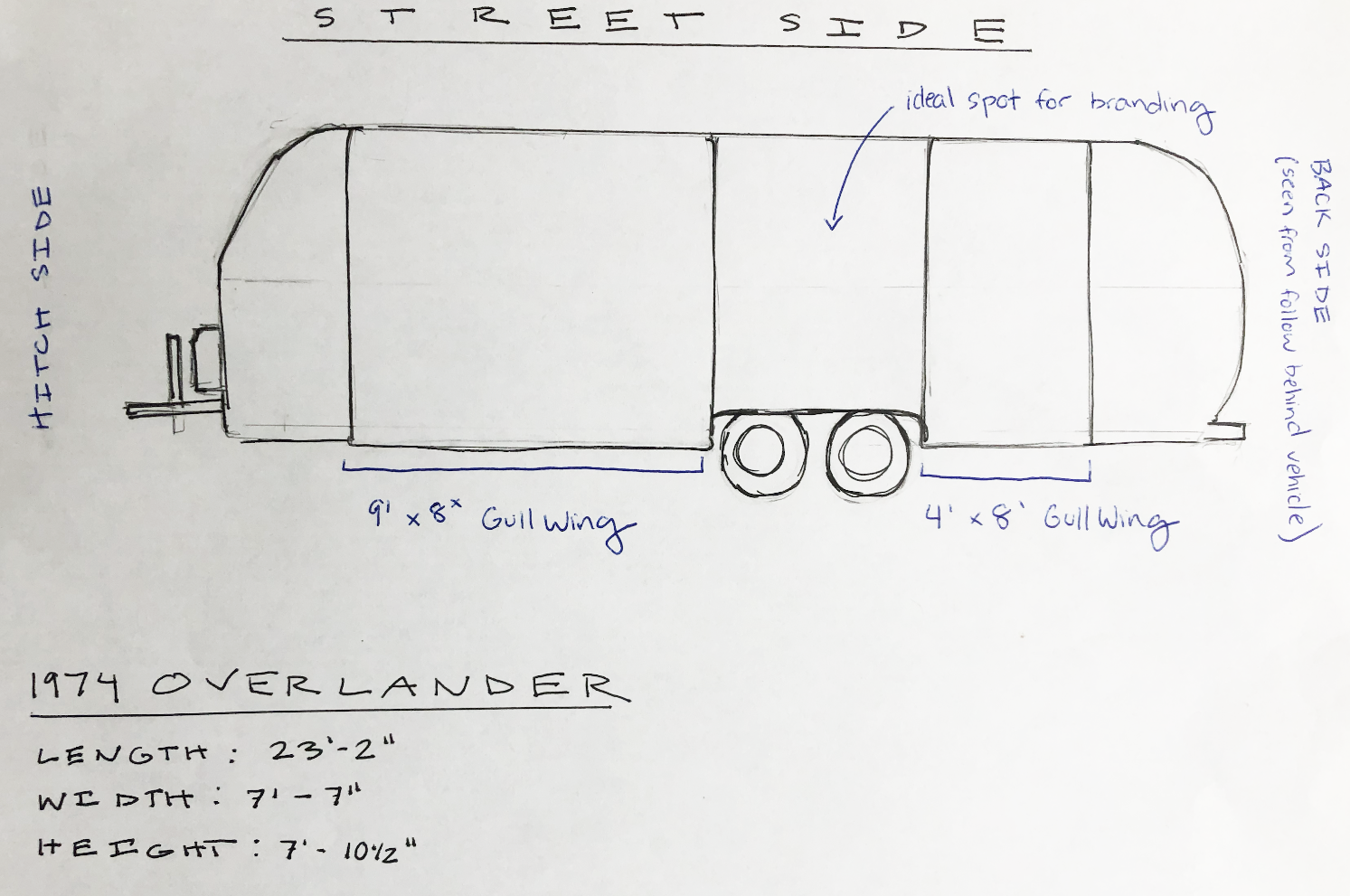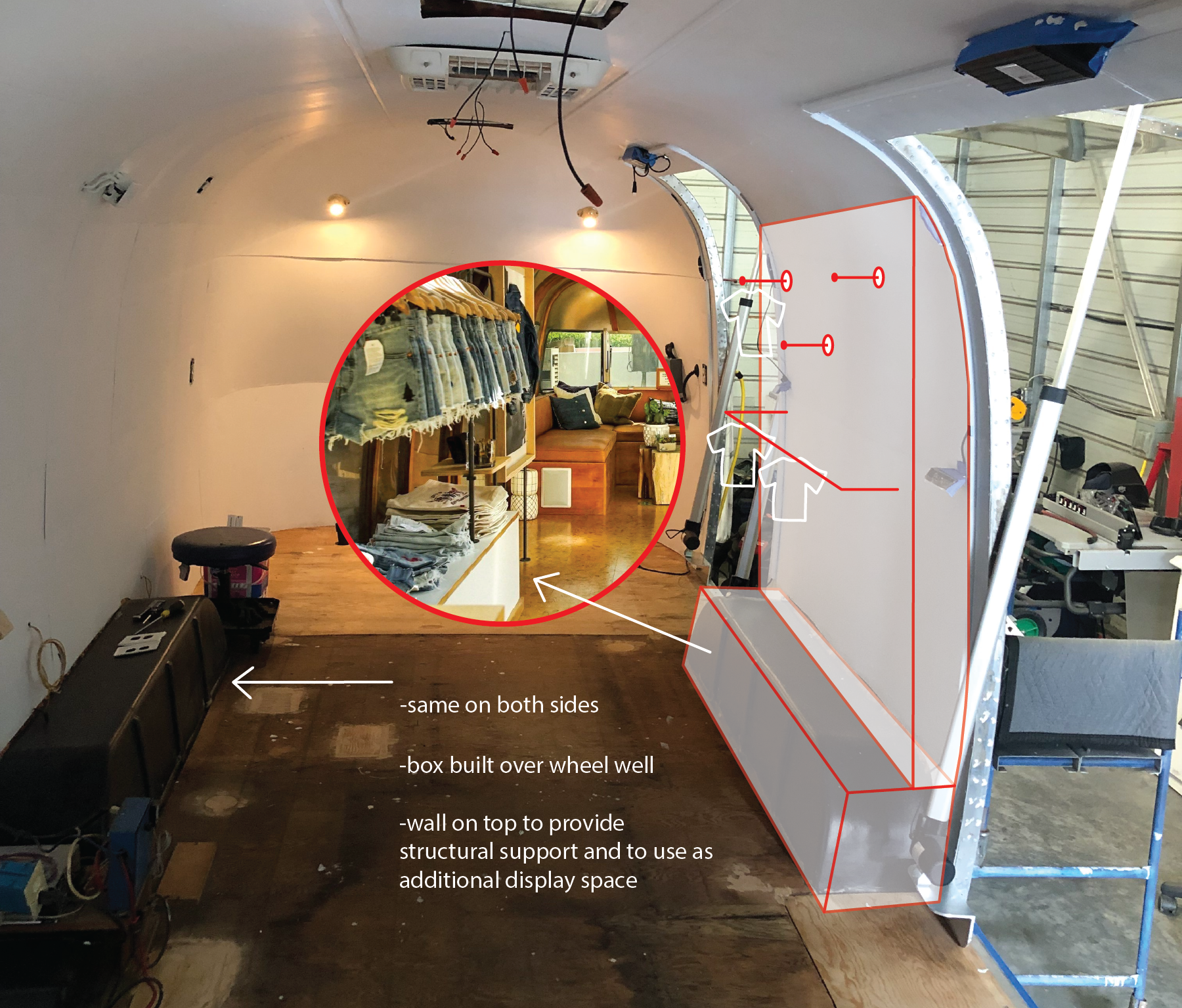 "Many Airstream YouTube videos were watched," says Livingston. "Once our interior designer finalized the renovation plans and demo began, we went to work building the new processes now used today to operate our mobile department."
Looking forward
"As we continue to grow and learn through this project, we are always looking for new ways to further provide value to our customers," states Livingston. "We are very open to creative collaborations with strategic partners! You can contact [email protected] to learn more about becoming a shotgun rider throughout this journey."