Features
AXYZ Announces Three Upcoming Workshops in Coming Weeks
The open houses can be valuable both for existing customers as well as those considering making the investment into a machine.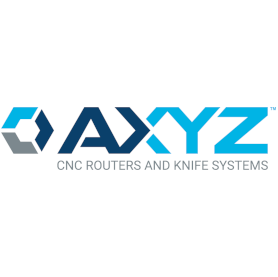 Burlington, Ontario, Canada-based engraving and cutting systems maker AXYZ Automation Group announces upcoming CNC Expos at two of its U.S. sites and one in Canada.
The company says these open houses provide a great opportunity to see in person how a CNC router can help increase your business's manufacturing capacity and efficiency. The company will have its machines on hand as well as technical experts, and the schedule allows plenty of time for interaction between the AXYZ reps and attendees. Topics covered include sign production, aluminum processing, plastic fabrication, aluminum composite processing, phenolic-based cladding fabrication, as well as basic CNC machine maintenance.
Complimentary refreshments and a catered lunch is always included, as well as a chance to win door prizes.
The next upcoming three open houses-all are held from 10 a.m.-4 p.m. Wednesday-Thursday-will be:
March 27­-28, at the new AXYZ Automation Group location in Dallas at 4400 W. Walnut Hill Lane, Building A, Suite 120, Irving, Texas
April 10-11 at the AXYZ Automation Group facility in Quebec, Canada, located at 1305 Boulevard Dagenais Ouest, Laval, QC
May 22-23 at the company's California facility at 2910 E. La Palma Avenue, Unit A, in Anaheim, 92806
You can register by emailing RSVP at openhouse@axyz.com or calling Nicole Silaphet at 1-800-361-3408, ext. 286.