Features
Atlona Appoints Director of Sales for EMEA
Thorsten Goecke is very familiar with the unique challenges that the EMEA region poses, his company says.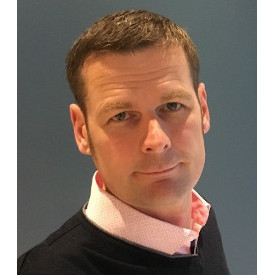 San Jose, California-based Atlona, a Panduit company and a global provider of audio-visual distribution solutions to a variety of industries, including retail, announces the promotion of Thorsten Goecke to the position of director of sales for Europe, the Middle East and Africa (EMEA). Based in Munich, Germany, Thorsten reports to Ralph J. Lolies, Panduit's senior vice president, managing director for the EMEA region.
In his new role, Thorsten will work closely with his EMEA regional sales managers to boost demand, sales, and brand awareness for Atlona's industry-leading AV over IP distribution, connectivity, and control solutions for commercial and residential applications.
"Thorsten brings a wealth of knowledge and experience to his new role around the unique sales and marketing challenges inherent to the EMEA region, including an expansive geography and broad cultural diversity," says Ilya Khayn, CEO, Atlona. "His exceptional interpersonal skills and technical expertise brings value to both his EMEA team and large customer base that will only enhance Atlona's global success."
Thorsten came to Atlona in 2014 with an initial focus on the DACH (Germany, Austria, Switzerland) market, and later assumed responsibilities for Eastern Europe, Scandinavia, and parts of Russia and Africa. He subsequently played an instrumental role in developing the UK market, including the management of UK distribution partners and channels.
Prior to joining Atlona, Thorsten served as director of EMEA sales for Icron Technologies.