GRAPHICS PRO EXPO (GPX) will host an Apparel Decorator Panel on Friday, April 28, from 11 a.m. to 12:30 p.m. at the Charlotte Convention Center, Room E221.
The panel will explore screen printing, DTG, DTF, embroidery, and heat transfer processes, as well as general business and marketing for shops looking to up their game in 2023. Emceed by GRAPHICS PRO columnist and renowned industry veteran Lon Winters of Graphic Elephants, panelists include: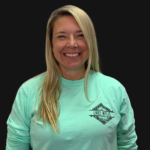 Christy Rossi
Christy is the owner of the all-female-operated screen-printing shop, Snatch & Run Screen Printing. They focus on high-impact wearable marketing for gyms, small businesses, and corporate events within the greater Charlotte area. Christy also serves on the 2022-23 Board of Decorators by Gildan and co-hosts the Last Call for Plastisol podcast. Her passions include creating community and knowledge sharing in the decorated apparel industry.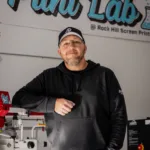 Jeremy Ray
After more than 22 years of mechanical engineering, Jeremy decided it was time for a change. As a side hustle, he was helping his son Jackson print a clothing line with a homemade press and screens out of scrap lumber. After investing in a basic starter package, the business started to grow. Six months later, the side hustle became his main source of income, and he pursued Rock Hill Screen Printing full-time. Jeremy uses his skills as an engineer and football coach to focus on shop culture, lean manufacturing processes, and continuous improvement. Jeremy's wife, Jill, is his business partner and best friend.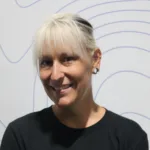 Nikki Bowen
Cotton Street Apparel & Print Girl Mafia
Nikki started her stint in apparel for 12 years in retail, and in 2014 left retail to get into print and take over the day-to-day business and customer support at Machine Gun Graphics, now Cotton Street Apparel, and quickly took on production roles on top of her original tasks. Nikki is one of the original members of Print Girl Mafia, the Official Girl Gang of the printing industry.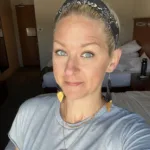 Christina Haines
Christina Haines works at Varsity in Fort Pierce, Florida – a custom T-shirt, embroidery, engraving, and sporting goods shop – and is a founder of Print Girl Mafia (PGM), a Facebook group for women in the industry.
Keith Abrams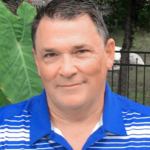 Keith's newest venture, The Decoration Facility in Indian Trail, North Carolina., was started in the midst of COVID-19. Keith has more than 25 years of experience as a leader in the screen printing and embroidery community. After owning his own companies for years, Keith then traveled the country consulting with small to large shops on efficiency, printing techniques, employee retention, and growth. Keith is passionate about what he does and is committed to success and helping others using his vast knowledge of the industry.
Toby Peltier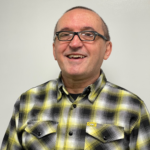 Toby is an experienced screen printer, embroidered, and art separator. Driven by constant improvement, he takes pride in providing the best-decorated apparel possible. As a decorator shop owner, his goals include excellent quality, unrivaled customer service, and a great work environment for all employees. Through the years, Shirt Lizard has helped numerous small shops with large or complicated jobs that would be a bottleneck for their operation. Recognized as a quality, large-volume printer, Shirt Lizard has worked with Nike on numerous hot market projects. Shirt Lizard has an open-door philosophy for any small or startup operation to experience and learn every aspect of the decorated apparel business.
GPX Charlotte
The panel and all Training in the Classroom at GPX Charlotte are free when you register before the day the event opens for education on April 26. For more information about the event – who's exhibiting, networking opportunities, free training, the schedule, and more – go to g-p-x.com/nc.