Features
AMI Graphics Expands to Central Florida
The staff of Quality Banner is already part of the AMI team, and the company will operate under the AMI Graphics name starting in January.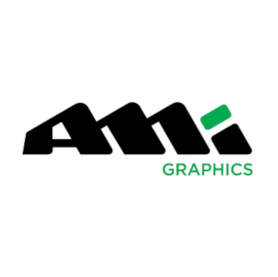 Strafford, New Hampshire-based AMI Graphics, which makes all types of signs, banners and related materials, as well as vehicle wraps, has expanded into Florida with its purchase of Quality Banner, which will begin operating under the AMI Graphics name in January 2019.
Quality Banner, founded in 1991, is a digital print signage manufacturer that employs close to 50 people in its 45,000-square-foot manufacturing facility in Ocala, Florida, which is now AMI Graphics' second location.
The staff of Quality Banner is now part of the AMI team, the company says. AMI says that both companies are family-oriented and share other values, such as employee dedication. Most of the Quality Banner staff has been with that company more than 5 years and many have more than 10 years with the company.
"We look forward to continuing to provide all of our new and existing clients with exceptional service, new product lines, increased production capacity, and many other benefits that this combination of resources will allow us to offer-all while working with the same friendly and familiar staff," AMI Graphics says in its announcement.