Features
AlphaGraphics Reports Results from Franchisee Survey
The company says that it's proud of the fact that franchisee satisfaction has increased year-over-year.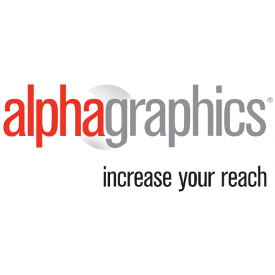 AlphaGraphics, a Denver-based franchisor of marketing service providers that feature full-service print shops, announces positive feedback from its franchisees following Franchise Business Review's annual survey, completed in September.
Franchise Business Review is a leading independent market research firm in the franchise industry that specializes in assessing franchisee satisfaction and performance. The goal is to bring transparency to the franchise industry for prospective owners and to help franchisors achieve performance objectives.
According to its survey of AlphaGraphics' franchisees, there was a 15% increase over last year in terms of the company adhering to its core values; a 12% increase in terms of franchisees' support of senior leadership; a 10% increase in terms of the financial opportunities put forth by the company; a 10% increase in terms of the support for the AlphaGraphics brand; and a 20% increase in terms of franchisees' overall satisfaction about their business.
"We had 70% of our franchisees participate this year," says Bill McPherson, vice president of franchise development at AlphaGraphics. "Our owners are validating at a higher level than ever before that they are excited about the brand, the leadership and the future."
"We find these survey results to be extremely useful in strengthening our brand," he adds. "We have improved on our score each year that we've participated in the survey. Once again, our owners have provided insightful and valuable feedback that will continue to support the health of our company."
AlphaGraphics was founded in 1970, and the company began offering franchise opportunities in 1979. It says that since 2017, when the brand was purchased out of private equity by MBE Worldwide, AlphaGraphics has seen increasingly positive results when measured by their franchise owners.